Kung-Fu Kid

| | |
| --- | --- |
| Title: | Kung-Fu Kid |
| Category: | Game/Action |
| Release Date: | 1986 |
| Language: | English |
| Size: | 16K |
| Machine: | PAL Only |
| Code Type: | Machine code |
| Distribution: | Commercial/TA |
| Retail Price: | £6.95 |
| Game ending type: | Has an end, game ends |
| Released by: | Gremlin Graphics |
| Re-released by: | OziSoft |
| Created by: | Perkins, Jason |
| Notes: | AKA "Kung Fu Kid", "Kungfu Kid". |

Download:
Bad crack:
Early stages:
User Rating: 5/10 (13 votes)




Covers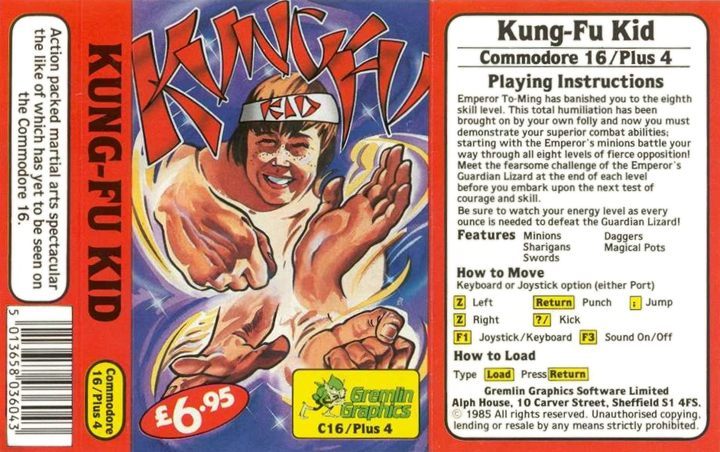 Cassette Cover

Cassette or Box Photo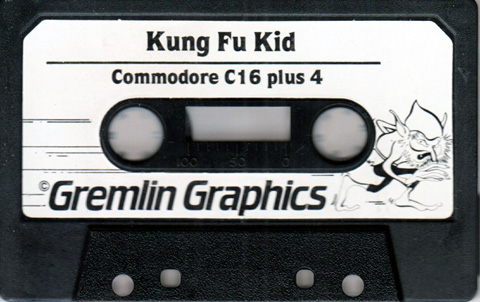 Cassette

Undocumented Options

Though it has not been reported in the official instructions, the game features pause and quit options.
Press the 'Commodore' key to pause the game, and 'S' to get back to the game. Press 'Esc' to quit the current game.

Title Screen Options

On title screen, F1 toggles Joy/Key control, F2 toggles Sound On/Off.

Graphics Recycling From "Sword Of Destiny"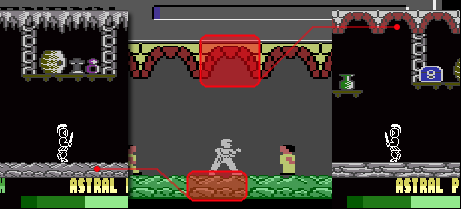 Final



Load this .FRE file as snapshot in YAPE emulator.

Advertisement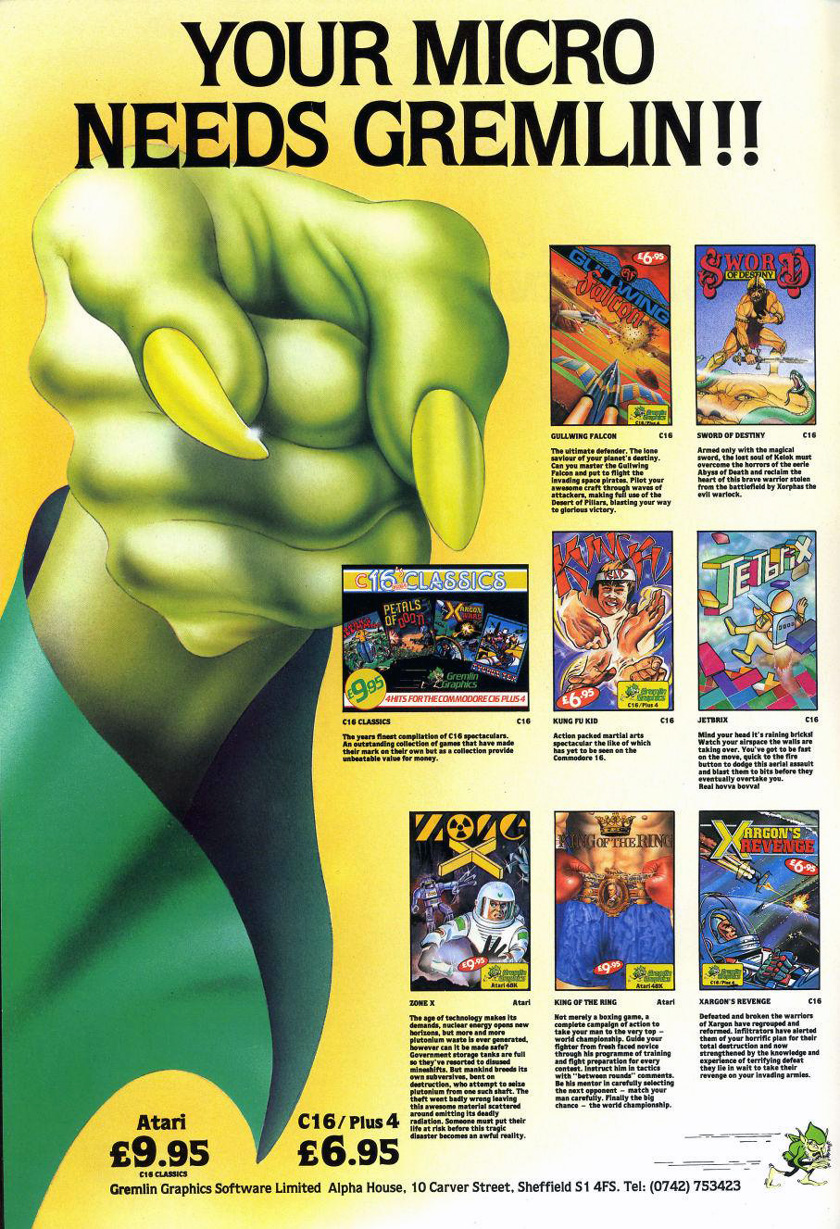 Cheats - How do I use cheats?
>21F4 AD
Unlimited lives
>2792 A5
>2982 A5
Unlimited energy
>263C ##
Starting level (first level = 08, last level =01)
G 2000
Restart game
Copyright © Plus/4 World Team, 2001-2018