Introduction

"Alien Attack" was originally written for the VIC-20 by a couple of students. Commodore's educational sales representatives were so impressed with the game, they bought the rights to it.

The game was renamed "Jack Attack" in honor of Jack Tramiel, founder of Commodore, and in recognition of Tramiel's "stomping on" suppliers and other computer manufacturers (Atari, Mattel, Texas Instruments, etc).

Jack Attack

Download:
External links:
C64 release

User Rating: 6.7/10 (14 votes)

Covers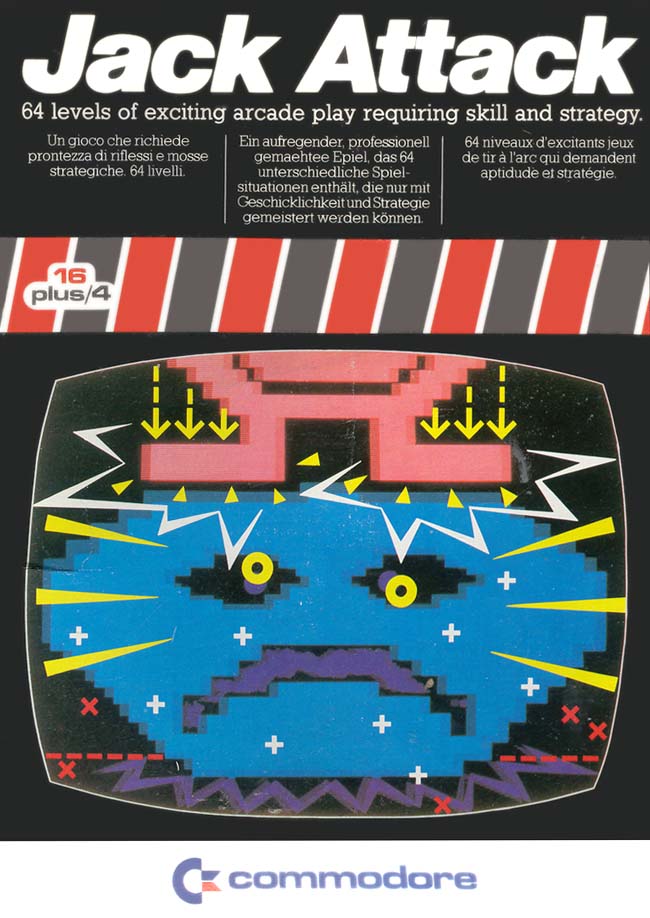 Box Front Cover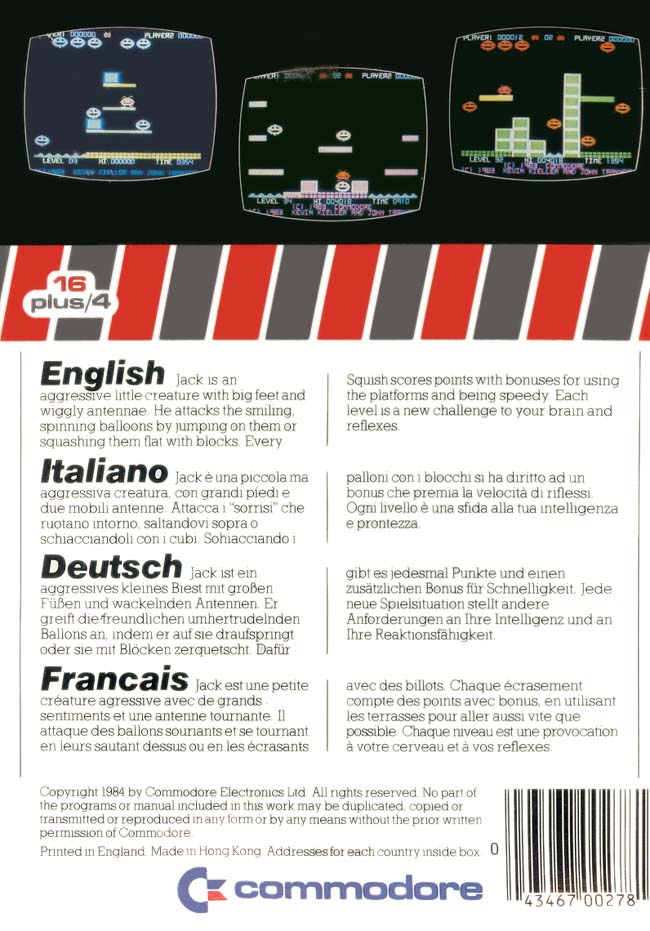 Box Back Cover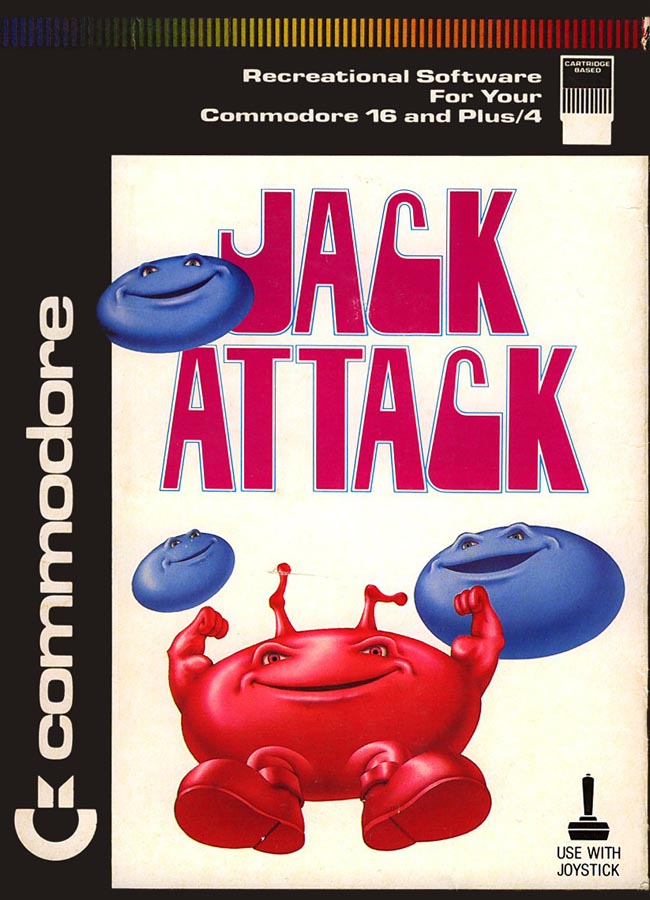 US Release Front Cover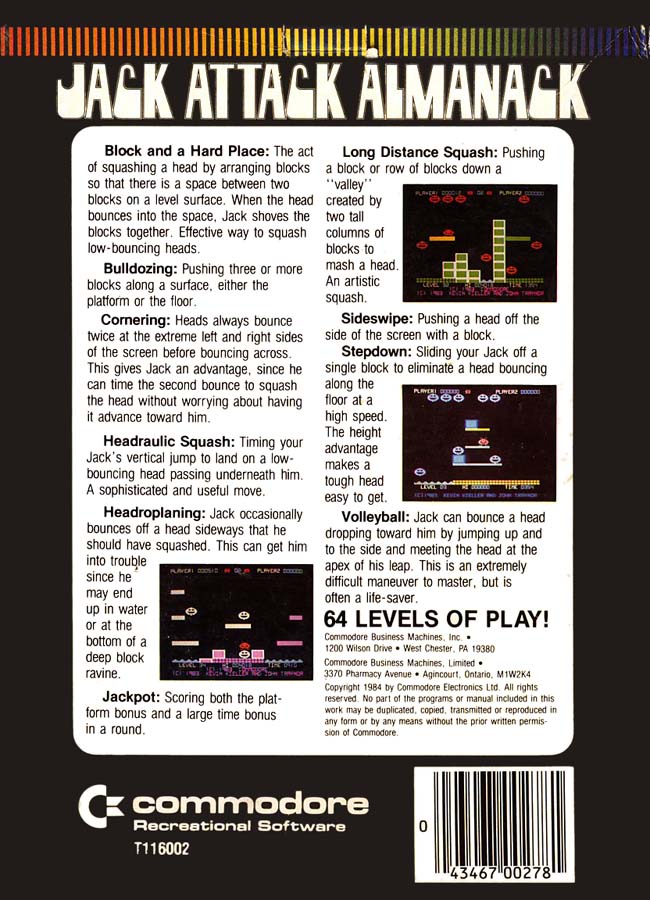 US Release Back Cover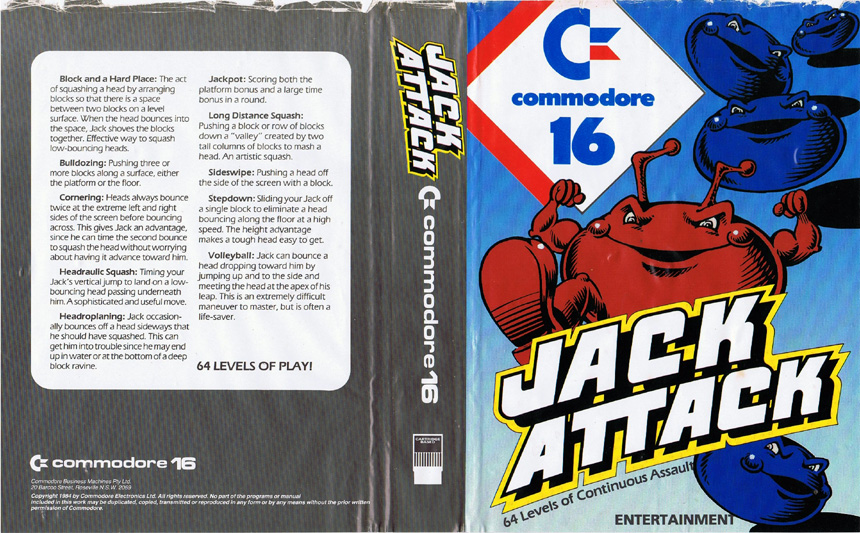 Australian Release Cartridge Cover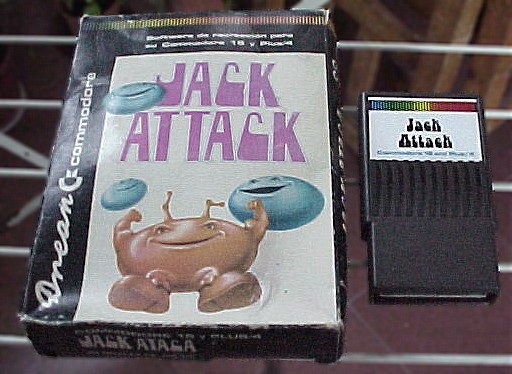 "Drean" Cartridge and Package
A very rare release for Argentina's Drean C16.

Cassette or Box Photo

| | |
| --- | --- |
| Sigma Commodore Cartridge | Sigma Commodore Cartridge 2 |

Longplay

There's a textual longplay page for Jack Attack, that shows all the leves from the identical C64 version, explaining all of them step by step (German language).

Hidden Text

A hidden text can be read in the memory region $8007-$8028, reporting the actual date of the game's final version before its release:

CBM::::::::JACK ATTACK.REV 3/26/84
Cheats - How do I use cheats?
Press CTRL + C= + RETURN
Goes into a hidden menu to select starting level 01 - 59.
Built-in cheat
G 8F9B
Instantly pass level
>90BB 24
Unlimited lives
>9656 2C
Unlimited time
Copyright © Plus/4 World Team, 2001-2018