Hugohunt

| | |
| --- | --- |
| Title: | Hugohunt |
| Category: | Game/Action |
| Release Date: | 2016-02-11 |
| Language: | English |
| Size: | 16K |
| Device Req.: | Disk only (1 side) |
| Machine: | PAL & NTSC |
| Code Type: | Machine code |
| Distribution: | Freeware |
| Game ending type: | Has an end, game ends |
| Coded by: | E., Jens (angelsoft) |
| Notes: | |

Download:
External links:
Atari XL release
Pouët.net

User Rating: 7.8/10 (5 votes)




Additional Software Materials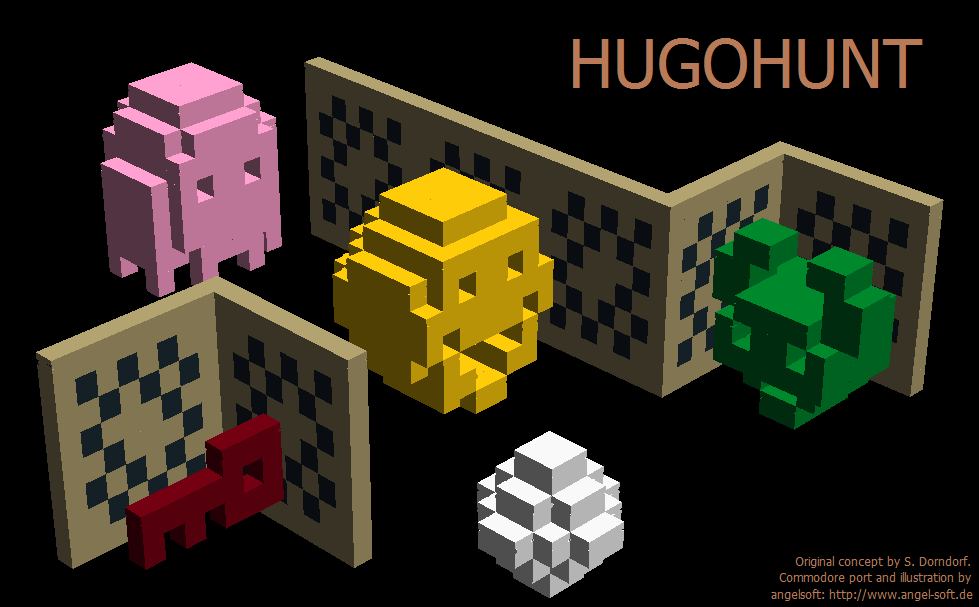 Illustration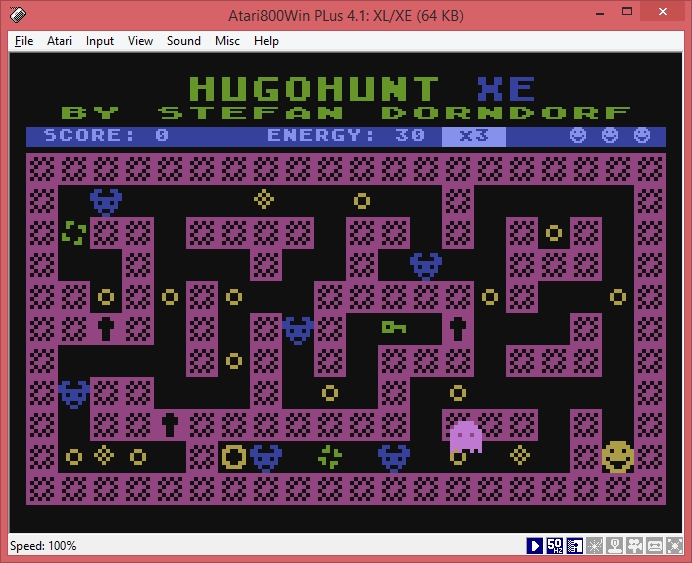 Atari Version

Description

Hugohunt is a basic/machine-code game written in 1985 by Stefan Dorndorf for Atari XE, diffusely known as "Hugojagd XE". It is a tricky game in which you have to find the right way through a maze and collect things in the right order. In some levels you have all the time in the world to proceed to the way out, but in other levels a ghost h(a)unts you, so you have to hurry!

The C16/Plus4 version can be found on 'hugohunt.d64', together with a level editor and some new levels. It's fun and also quite easy to create new levels, just try it out!

On 'hugohunt_c64.d64' you'll find a C64 version. This one was built in order to play the game on Android smartphones, for there are some good C64 emulators for Android (i.e. Frodo 64). However, levels with ghosts are much too difficult to play on a touch device. Therefore some levels were edited to be a bit easier, this is on 'hugohunt_c64_mobile.d64'. There is no level editor for the C64 version, but one can use the levels file edited on a C264 machine by changing the load address in the first 2 bytes to $0810 and naming it 'lev-hugo64' instead of 'lev-hugo'.
Copyright © Plus/4 World Team, 2001-2018