Gullwing Falcon

| | |
| --- | --- |
| Title: | Gullwing Falcon |
| Category: | Game/Shoot'em up |
| Release Date: | 1985-08 |
| Language: | English |
| Size: | 16K |
| Machine: | PAL Only |
| Code Type: | Machine code |
| Distribution: | Commercial/TA |
| Retail Price: | £6.95 |
| Game ending type: | No end (highscore) |
| Released by: | Gremlin Graphics |
| Created by: | Perkins, Jason |
| Notes: | |

Download:
Unprotected:
User Rating: 5/10 (12 votes)




Covers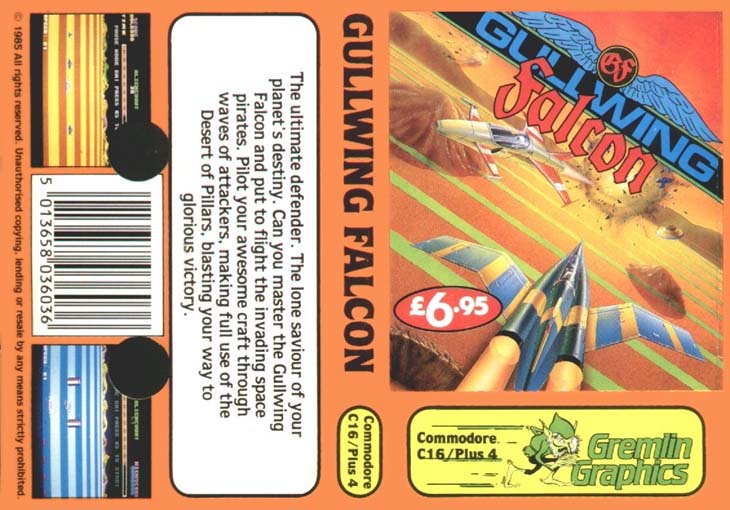 Cassette Front Cover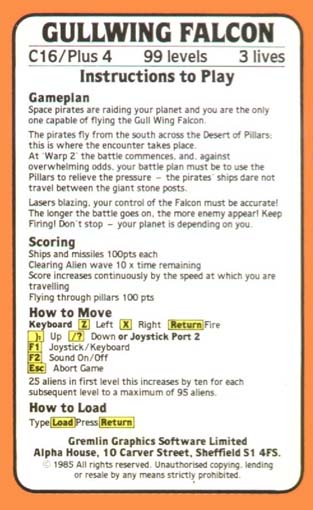 Cassette Inlay (Instructions)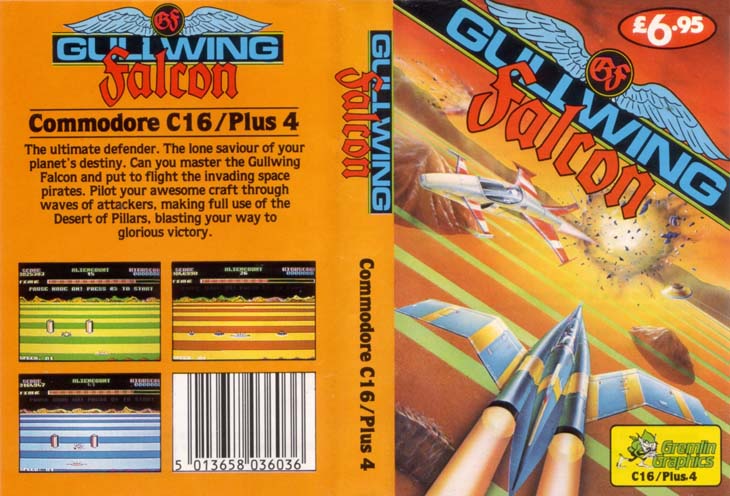 Alternative Cassette Cover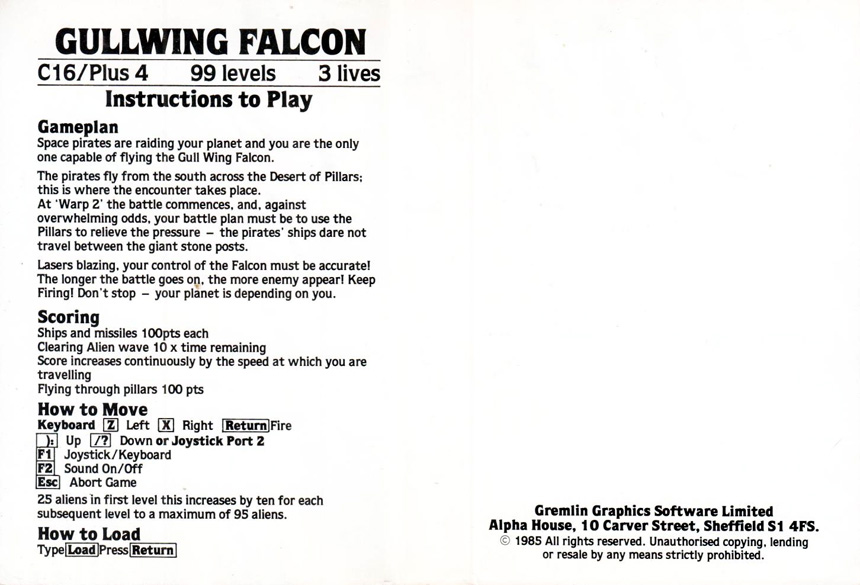 Alternative Cassette Cover Inlay

Cassette or Box Photo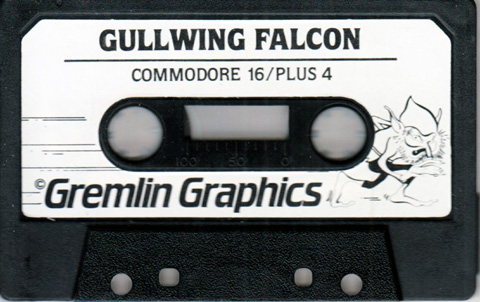 Cassette

Hidden Text

The game has the following hidden message in the memory from $35E0:

"Now I believe that dreams
come true. Cause you came
when I wished for you..
An ode to Cheryl Taylor
Love Jaz XXX Jaz XXX"

This is a part from the lyrics of MADONNA's song ANGEL (1985) from the album LIKE A VIRGIN.

Interesting!

Advertisement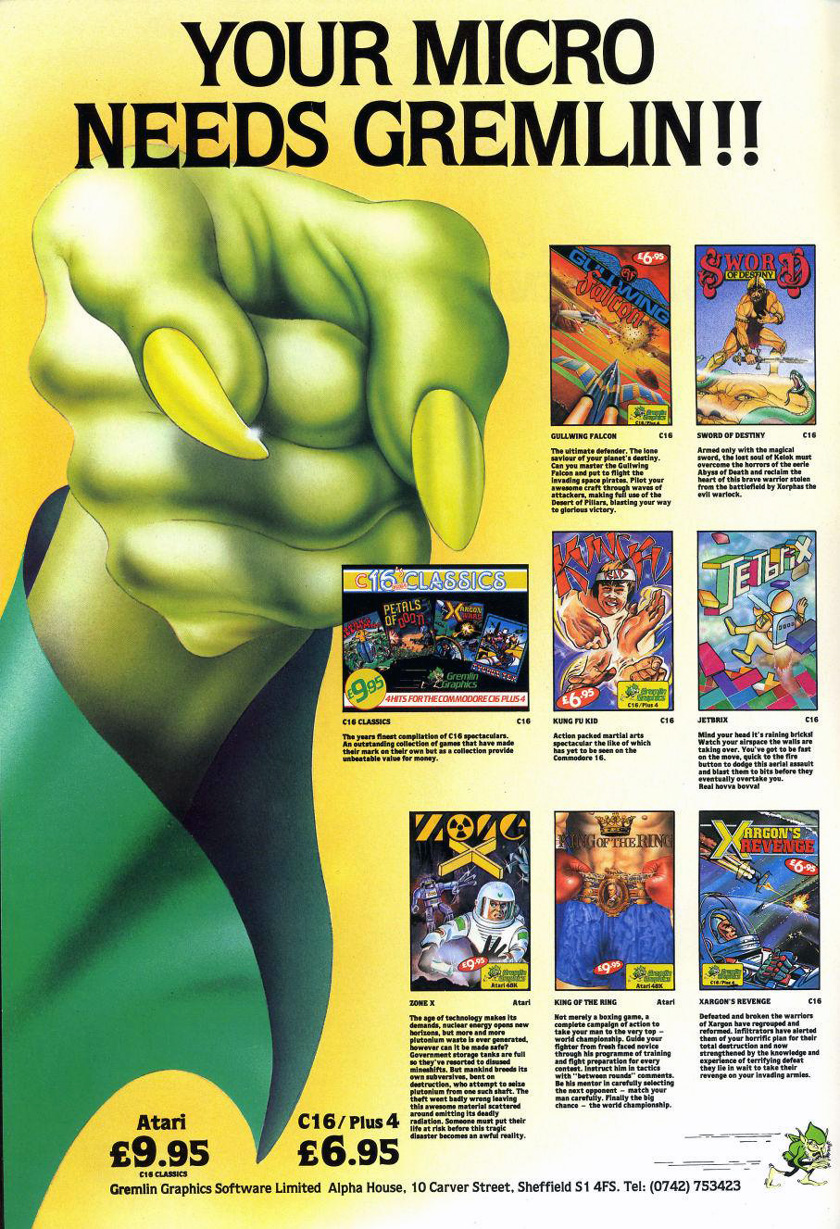 Undocumented Pause Option

Though it has not been reported in the official instructions, the game features a pause option. Press 'Commodore' to pause the game, press 'G' to get back in play.
Cheats - How do I use cheats?
>22A6 AD
>2BD3 AD
Unlimited lives
>3115 00
Invulnerability
>2895 ##
Aliencounter starting at Level 1 Stage 1
>3326 ## ## ## ## ## ## ## ##
Number of alien to kill level 1 - 8
G 2000
Restart game
Copyright © Plus/4 World Team, 2001-2018