Pogo Pete

Ending for
Pogo Pete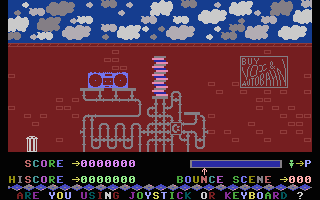 How To Reach

Change into DareDevil mode once spotted out where to place the brick in order to gain access to the next level, till reaching the 24th screen.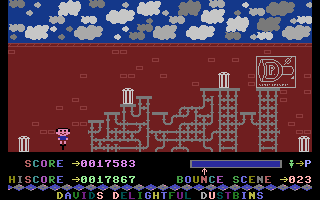 The Ending

Unexpectedly, once solved the 23rd called "Davids Delightful Dustbins", it's just time for congratulations! Where's the 24th?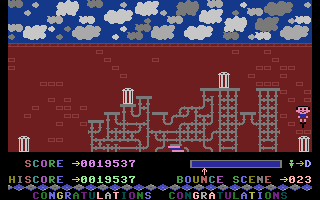 Ah! So there actually is a 24th level to finish too! Nonetheless, completing it or not, it's totally irrelevant to the progression of the game.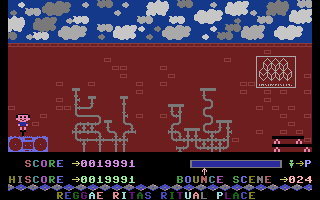 Once finished the level, we have to go back to the first room in order to get the Super Bonus.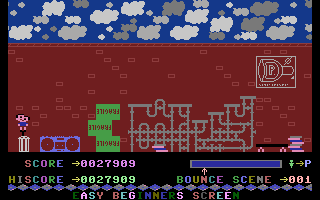 Here we are! Let's jump beyond the left border of the screen and 900 point are immediately in!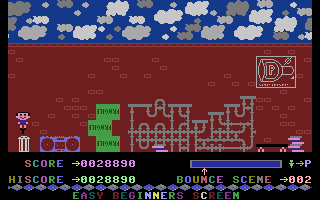 Another bug the room 1 is now room 2. You can now increase your score reaching the last room by jumping on platform, no need to set tiles again. You'll get congrats again, you'll point to the Super Bonus again, and again and again.

Let's summarize:
- at 23rd screen, you got the congrats message;
- then you are in the 24th, which can be completed regularly completed;
- as the game requests, you have to go back to the 1st screen to get a Super Bonus, unregarding if you've solved room 24 or not;
- the level signed as 1 becomes 2, and all the levels get numbered +1;
- the game let you continue although all the tiles have been placed, and you get new congrats at 24 (23+1), then the game loops that way.

Mh...

Shortcut

Use the known cheats to see the end (?) of this game.