Kaputörő

Ending for
Kaputörő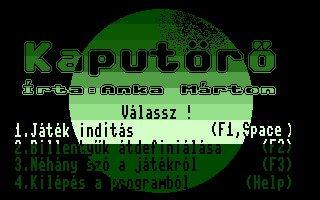 How To Reach

Win each level by droping a ball into each of the target holes. The game ends after winning the 10th level.

The Ending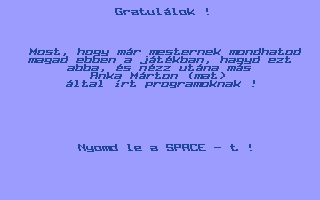 The congratulations screen scrolls up and starting waving. After keypress, the player can enter their name if they made the high score.

Translation:

Congratulations!
Now that you can call yourself a master of this game, stop playing and look into other programs written by Márton Anka (mat)!
Press SPACE!