Hexenkuche

Ending for
Hexenkuche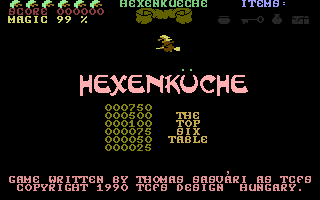 How To Reach

Collect all the three objects you need to cook you magic potion, then come back home: it's cooking time!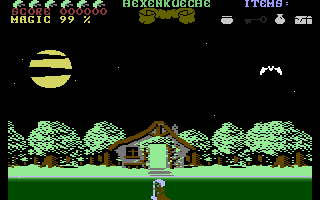 The Ending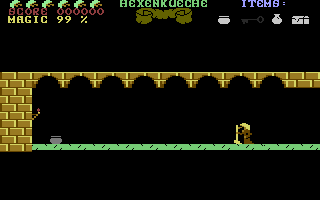 Approaching the cauldron. The moment is coming.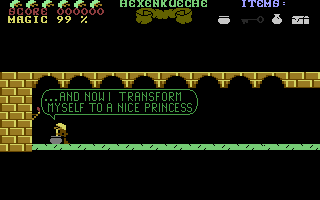 Oooh! So THAT'S the real objective!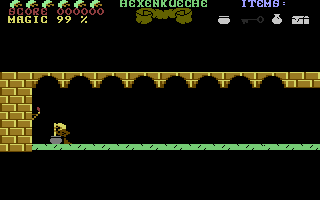 Stirring for the glory.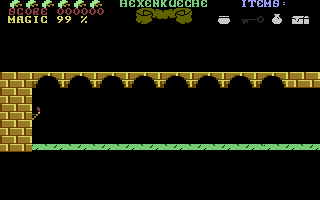 The moment has come! All the desired...hey wait...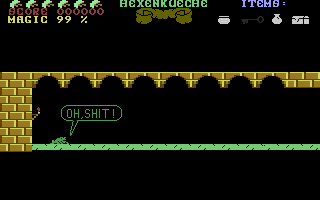 Eehh, I'm so sorry. Best witches fail too, sometimes!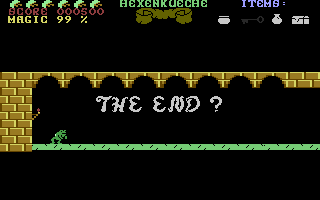 There will be anothe chance...maybe...someday?

Shortcut

Use the ingame cheat menu (see Hexenkuche page).