Bridgehead

Ending for
Bridgehead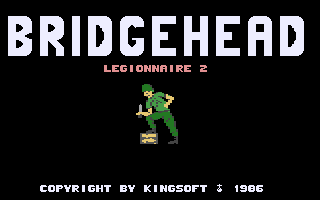 How To Reach

There are 8 war scenarios to rush into, where you'll face barehands soldiers, bazooka armed soldiers and heatseeking missiles armed soldiers; you must free the path from dangerous mines too blasting them with by launching grenades. You must reach the level's killout zone at the end of any zone; there, you need a certain number of kills, where the farer the level the higher the number of soldiers to kill.

The Ending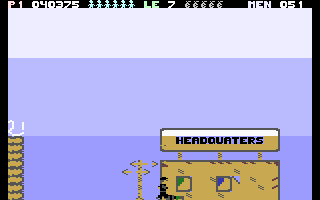 You finally returned to your Headqua(R)ters (sic!). But no rest for a hero: you immediately find yourself in the very 1st level!

Shortcut

Use the cheats to see the ending.