XCellor8

| | |
| --- | --- |
| Title: | XCellor8 |
| Category: | Game/Action |
| Release Date: | 1986 |
| Language: | English |
| Size: | 16K |
| Machine: | PAL Only |
| Code Type: | Machine code |
| Distribution: | Commercial/TA |
| Retail Price: | £6.95 |
| Game ending type: | No end (no highscore) |
| Released by: | Gremlin Graphics |
| Coded by: | Strassen, Patrick |
| Cracked by: | K., Björn (Bitsoft) |
| Notes: | AKA XCellor 8. Fast paced action game with a trading element. (For non-English speakers: the name of the game is an alternative spelling of the word "Accelerate".) |

Download:
Bitsoft crack:
User Rating: 6.5/10 (15 votes)




Covers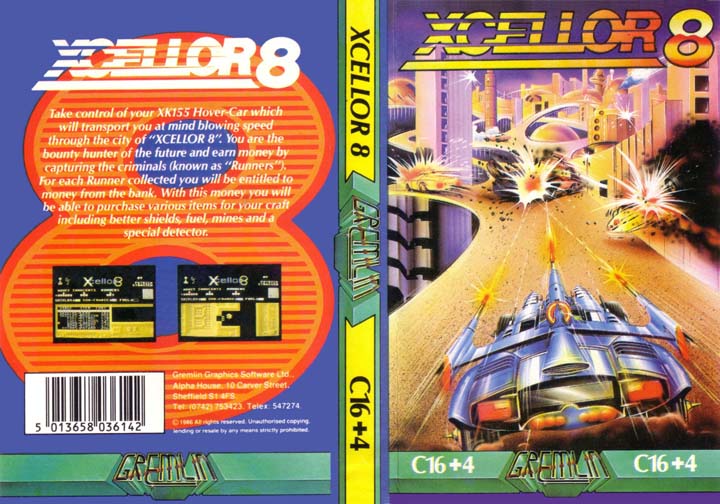 Cassette Cover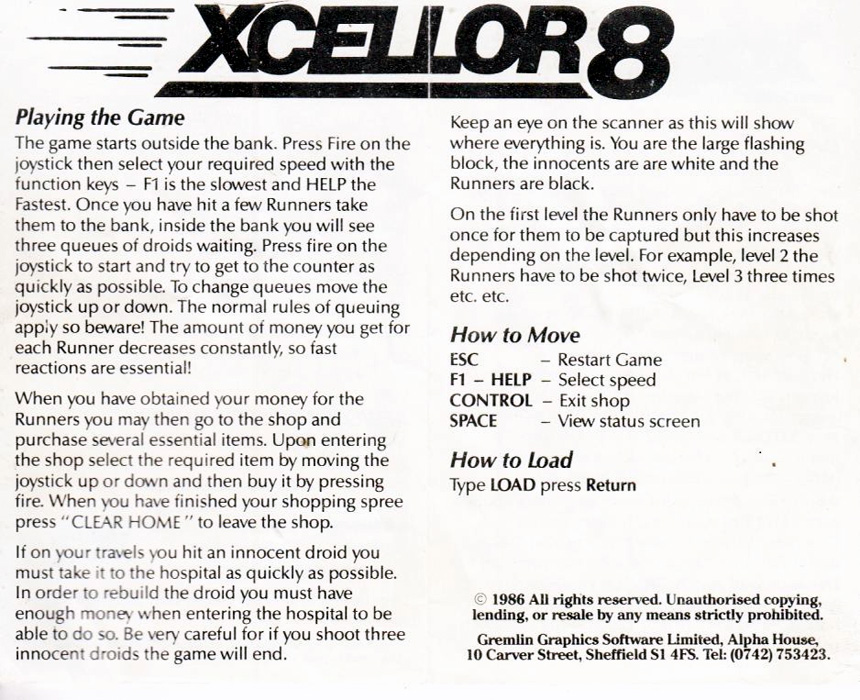 Instructions Back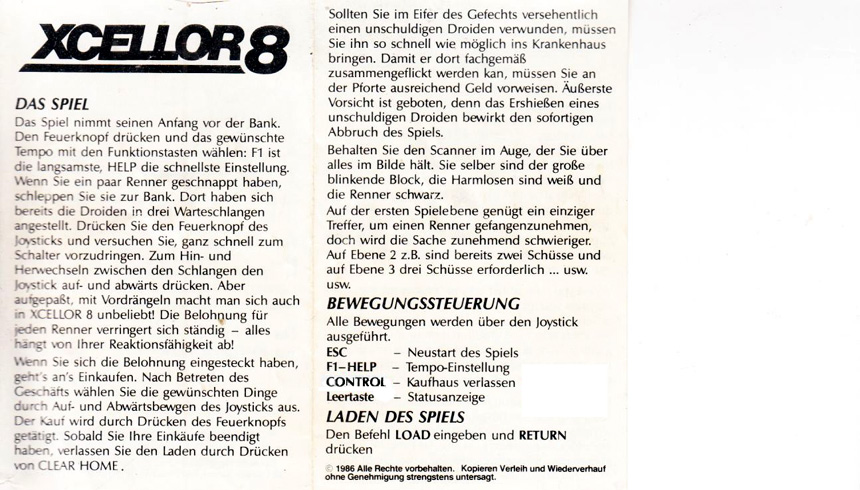 Instructions Front

Maps

Download: xcellor8_map.gif
Created by Noro.
Description: Game Map
Dimensions: 1900x1913
File size: 202 KB. Created in 2003.

The Crafts












Advertisement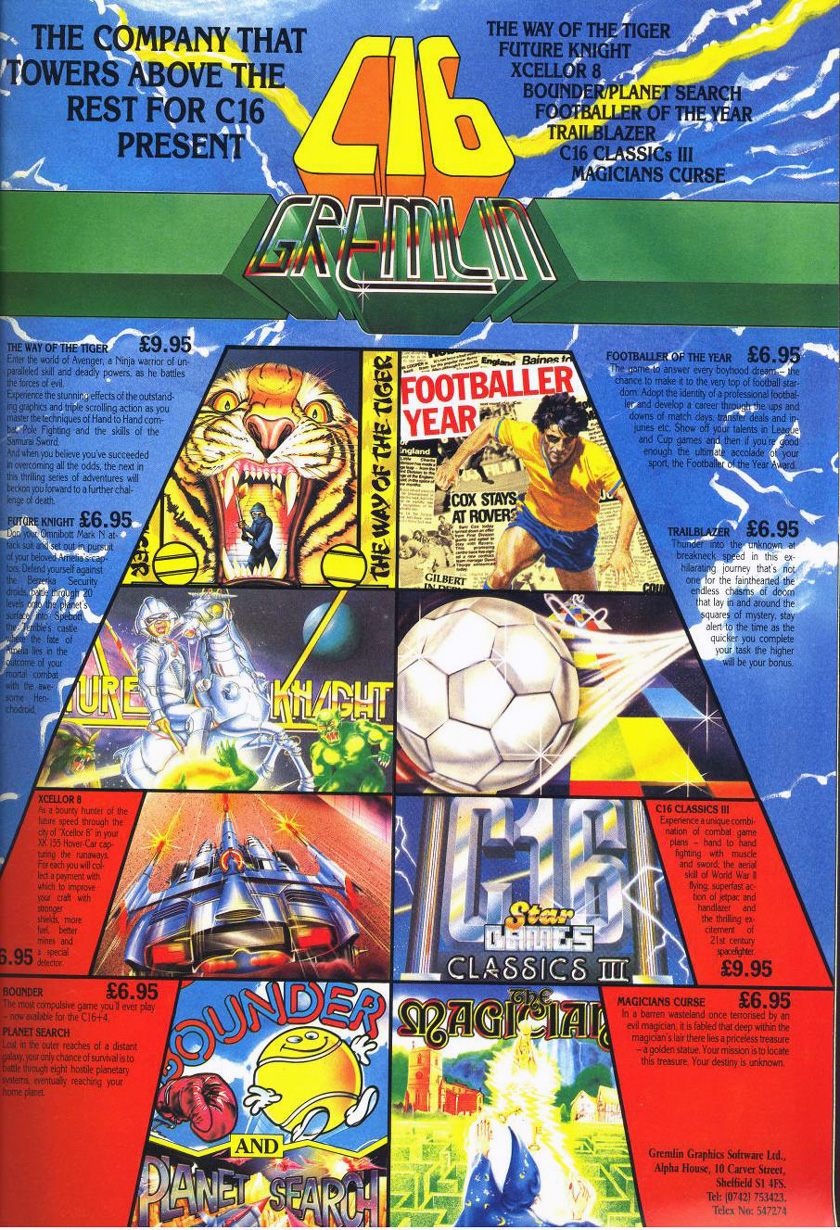 Instructions Mistake

The instructions leaflet reports CONTROL key in the controls scheme to exit from the shop, but in the verbose instructions the real one has been indicated (CLR/HOME).

The Authors Original Game Story!

Patrick Strassen has kindly scanned a copy of his original game information notes he sent to Gremlin Graphics in 1986. Your be astonished how much Gremlin changed the real story! Also below you can gaze at Patricks production artwork:








Cheats - How do I use cheats?
Run/Stop + Reset
Stop game
>1A81 ##
Adjust fuel-loss speed (default: 17, higher is slower)
>1A7A 24
Unlimited fuel
>1AA6 19 A9 ##
Adjust shield-loss speed (default 01, higher is stronger shield)
>1AA1 F0 1D
Unlimited shield
>19F8 D0 08
Unlimited gun-charge
G 32BD
Restart game
Copyright © Plus/4 World Team, 2001-2018