Wimbledon

| | |
| --- | --- |
| Title: | Wimbledon |
| Category: | Game/Sport |
| Release Date: | 1986 |
| Language: | English |
| Size: | 16K |
| Machine: | PAL & NTSC |
| Code Type: | Machine code |
| Distribution: | Commercial/TA |
| Retail Price: | £7.95 |
| Game ending type: | (n/a) |
| | |
| Released by: | Gremlin Graphics |
| Graphics by: | Lloyd, Terry |
| Coded by: | Perkins, Jason |
| Notes: | Also by Robert J. Toone. |

Download:
User Rating: 5.7/10 (8 votes)




Covers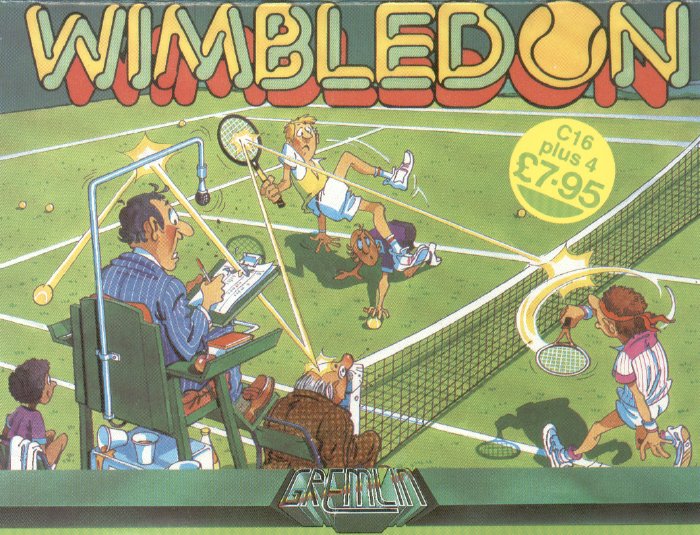 Cassette Cover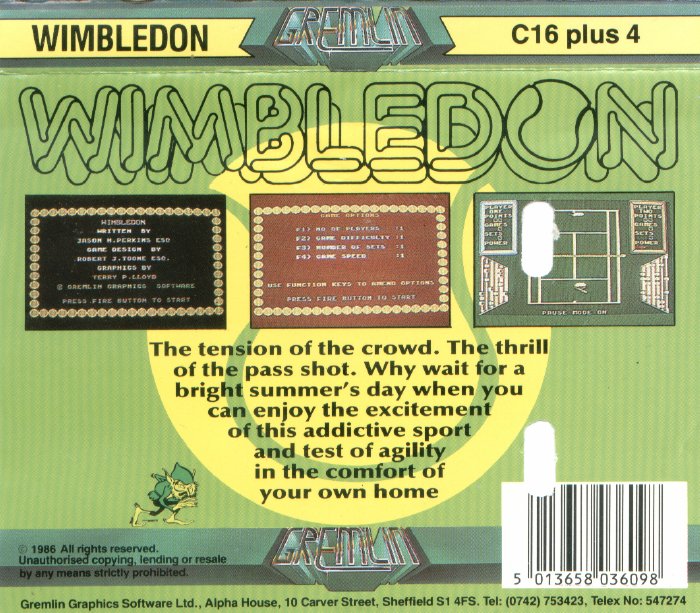 Cassette Cover (side and reverse)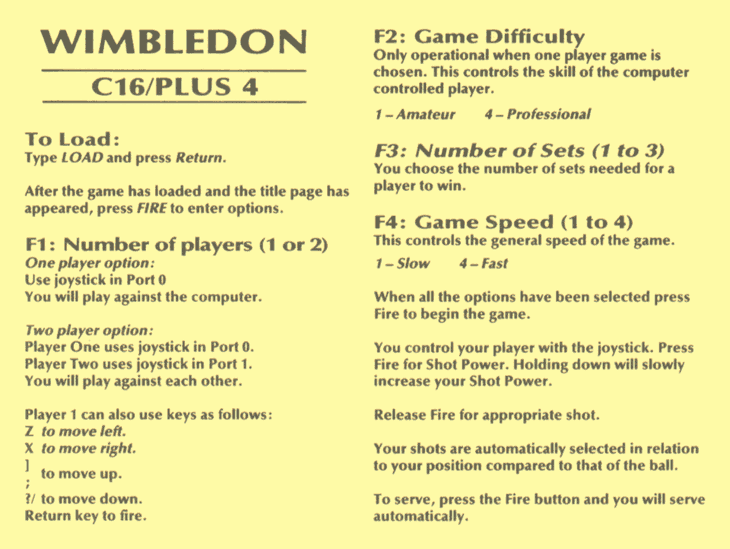 Instructions Card Front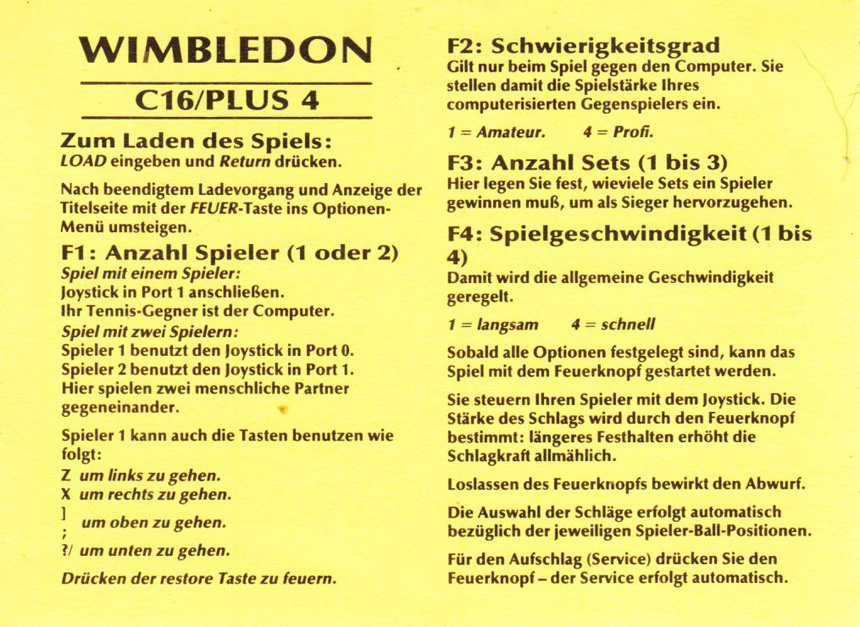 Instructions Card Back

Cassette or Box Photo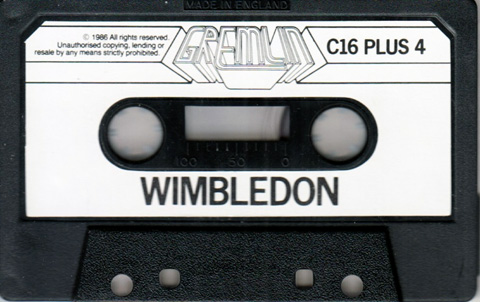 Cassette

Different Screens

The final title screen differs from the relative screenshot on the back of cassette's cover: the phrase "A Centenary Of" has been probably added later, and an early "Press Fire Button To Start" has been changed in "Press .Space Bar. To Start".
About the option menu, the cassette's cover screenshot doesn't show the joy/key choice the game got for its final version.

Undocumented Options

Though it has been not reported in the official instructions, ingame pause and quit functions had been included.
Press 'Esc' to quit the current game. Press 'Spacebar' to pause the game, the same to get back to play.
Copyright © Plus/4 World Team, 2001-2018