Superman


Covers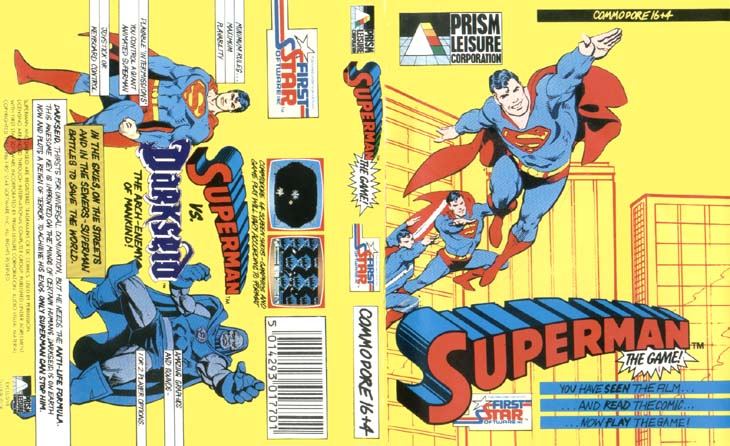 Cassette Front Cover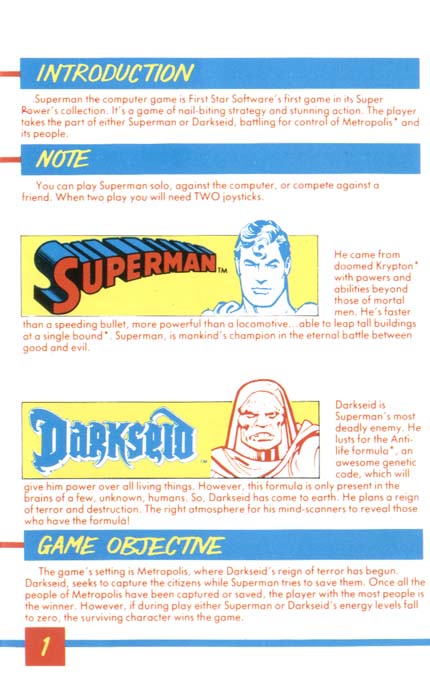 Cassette Cover (Side)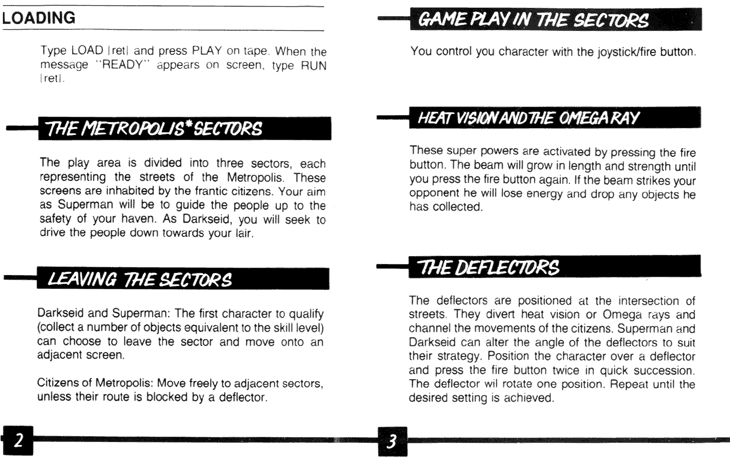 Cassette Cover (Instructions)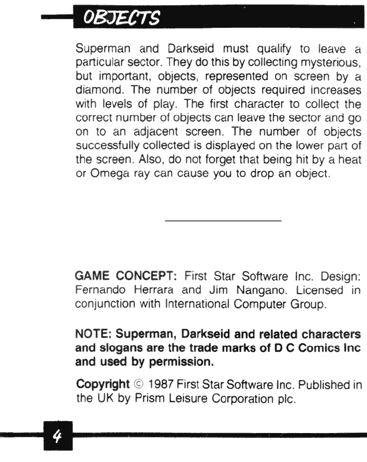 Cassette Cover (Instructions #2)

Cassette or Box Photo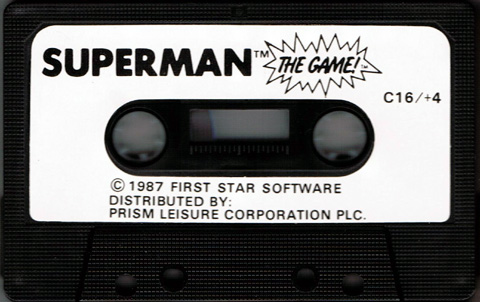 Cassette

Instructions

There are two ways to win a game: it comes to an end ends when all the people are saved or captured, or when one of the two characters loses all his energy.

There are 3 screens, the game starts from the central one, where there are opened paths both to the left and to the right. In the left screen (blue) there's a way to let the people escape for your counting, in the rightstand screen (green) there's the pathway to let people escape for your opponent. People follow the path guided by the deflectors on the crossways, and both characters have to change their orientation in order to take people to the respective escaping path. The first character who collect 1 or 2 or 3 crystals (depending from the level, 1/2/3) is able to move to any of the screens.
The eyelasers hit by following the deflectors'paths too. If a character has been shot by the opponent's eyelaser, energy is drained and one collected crystal is lost.


Controls

Use Joystick in Port 1 to move characters, press Fire to shoot eyelaser or to change the orientation of deflectors while standing over them.



| | |
| --- | --- |
| @ | Pause on |
| A | Pause off / Back to titles |
| Z | End challenge |
| L | Select level |
| N | Select number of players |
| S | Start game |
Copyright © Plus/4 World Team, 2001-2018