Squirm

| | |
| --- | --- |
| Title: | Squirm |
| Category: | Game/Action |
| Release Date: | 1985 |
| Language: | English |
| Size: | 16K |
| Machine: | PAL Only |
| Code Type: | Machine code |
| Distribution: | Commercial/TA |
| Product Code: | 2C 0003 |
| Retail Price: | £1.99 |
| Game ending type: | Has an end, restarts (no reward) |
| | |
| Released by: | Mastertronic |
| Produced by: | Mr. Chip Software |
| Coded by: | Kelly, Tony |
| Notes: | Tape filename written as 'SQIRM'. Sold 82,000 copies. |

Download:
No turbo:
Tape WAV sample:
External links:
C64 release

User Rating: 7.9/10 (17 votes)



Remakes

Title
Created by
Platform
Homepage
Notes
Squirm
PC

Covers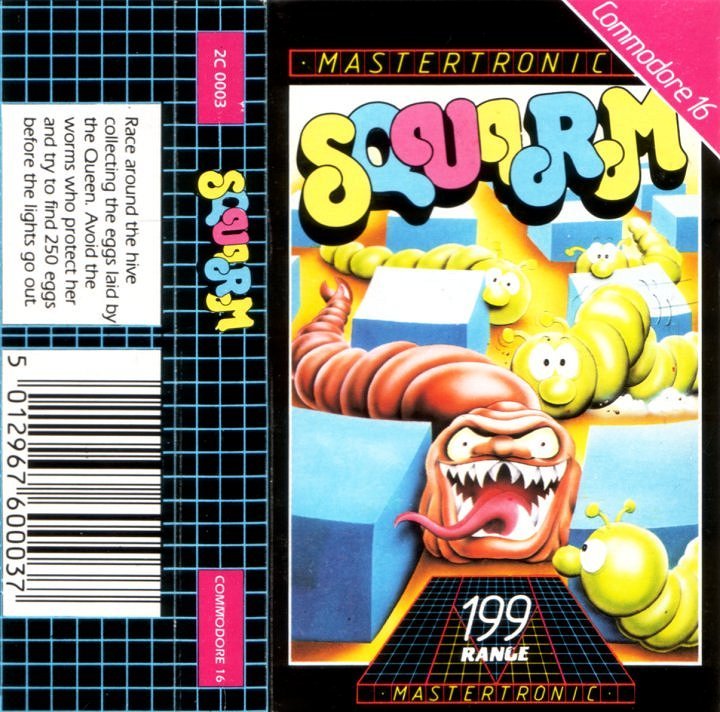 Cassette Front Cover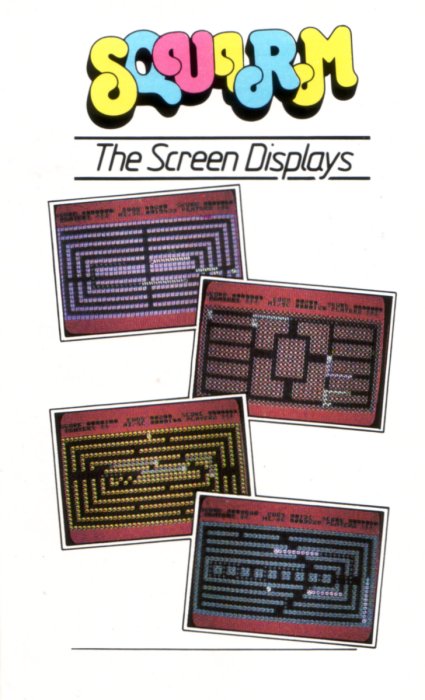 Cassette Side Cover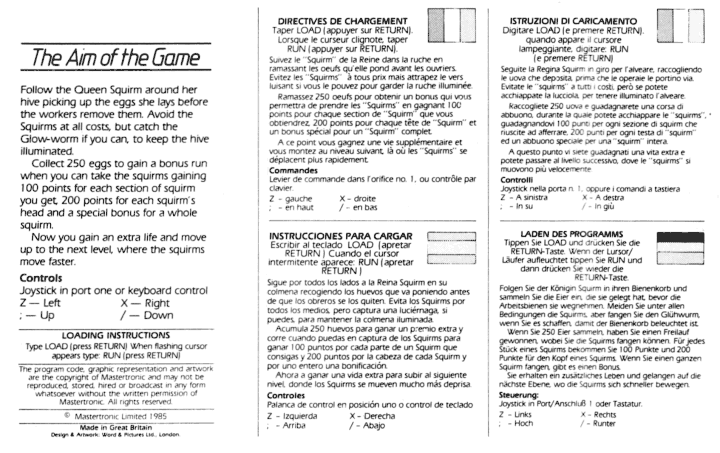 Cassette Back Cover

Cassette or Box Photo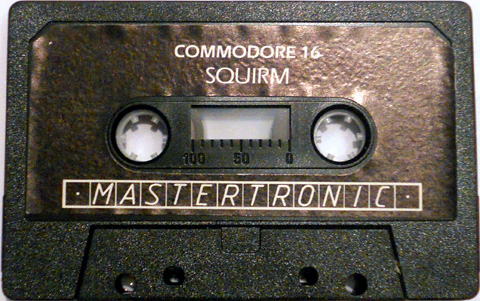 Tape

Undocumented Controls

Squirm features some undocumented features that some players may of missed!

If you press the fire button during play you will speed up allowing you to collect eggs faster or escape from the squirms that little bit quicker. Be warned as running much faster makes it more harder to navigate around the hive with precision so it does not always pay to play at full speed.

Another feature that my be useful is that once your moving in any given direction you can let go of having to press the joystick in the direction your going. In stead you will continue moving in the same direction until you hit a wall or run in to a Squirm. This is handy for lining up for the next direction you wish to take in advance so to help save you missing those opportunities of when you want to turn in a hurry.

Joystick Control is Joy Port 2, whereas the instructions claim it's Port 1.

'P' key for pause game, and 'R' key for quit game and demo mode were missing in the instructions too.

Complete controls follow.

Joystick in port 1.


| | |
| --- | --- |
| Keyboard: | |
| Z | Left |
| X | Right |
| ; | Up |
| / | Down |
| SHIFT | Run |
| P | Pause |
| R | Restart from title |
Cheats - How do I use cheats?
>24E6 ##
Number of lives
>2FAE BD
Unlimited lives
>2816 24
Invulnerability
G 27C5
Finish current level
G 2404
Restart game
Copyright © Plus/4 World Team, 2001-2018