Maniax


Covers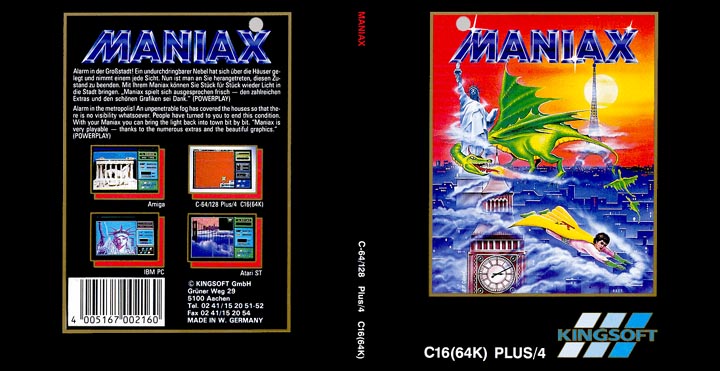 Disk Cover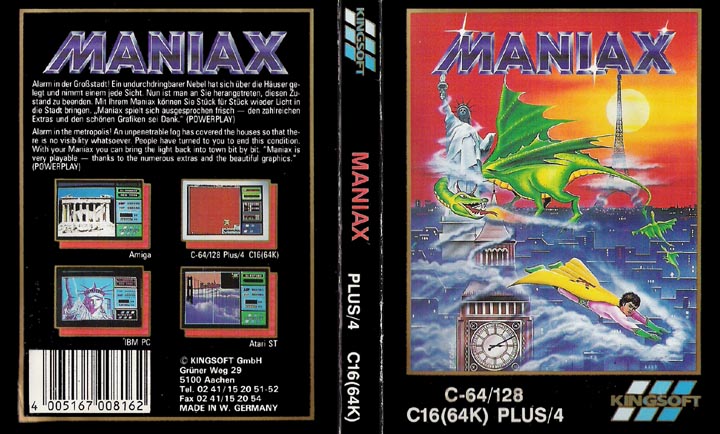 Cassette Front Cover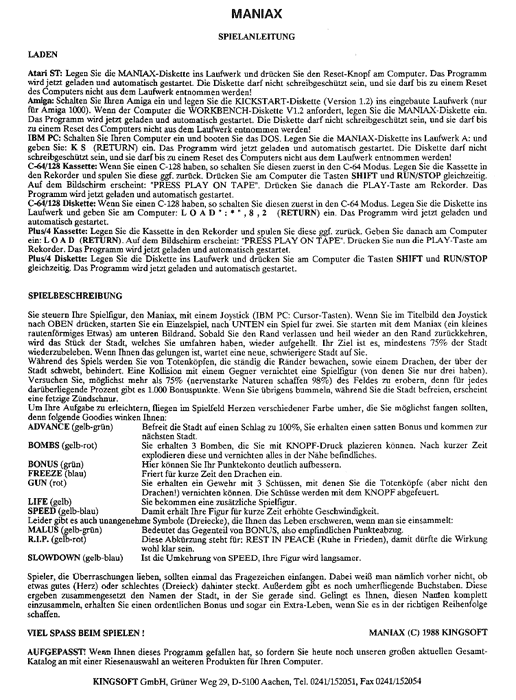 Cassette Inlay 1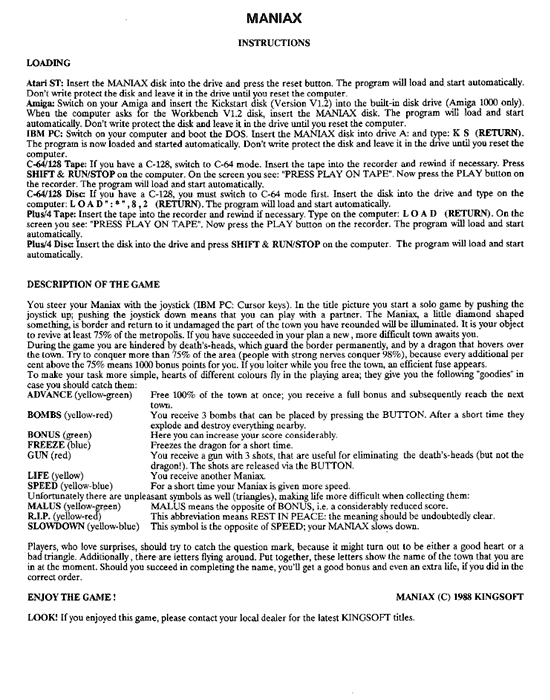 Cassette Inlay 2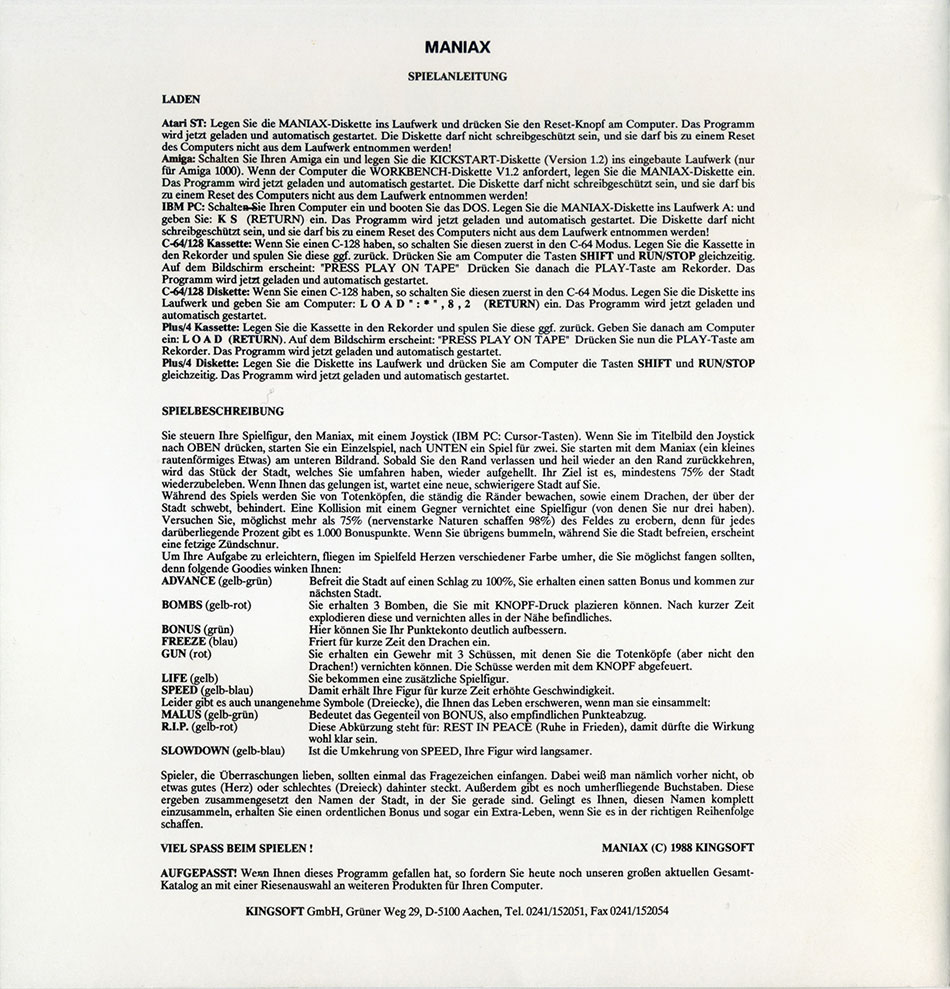 Disk Inlay 1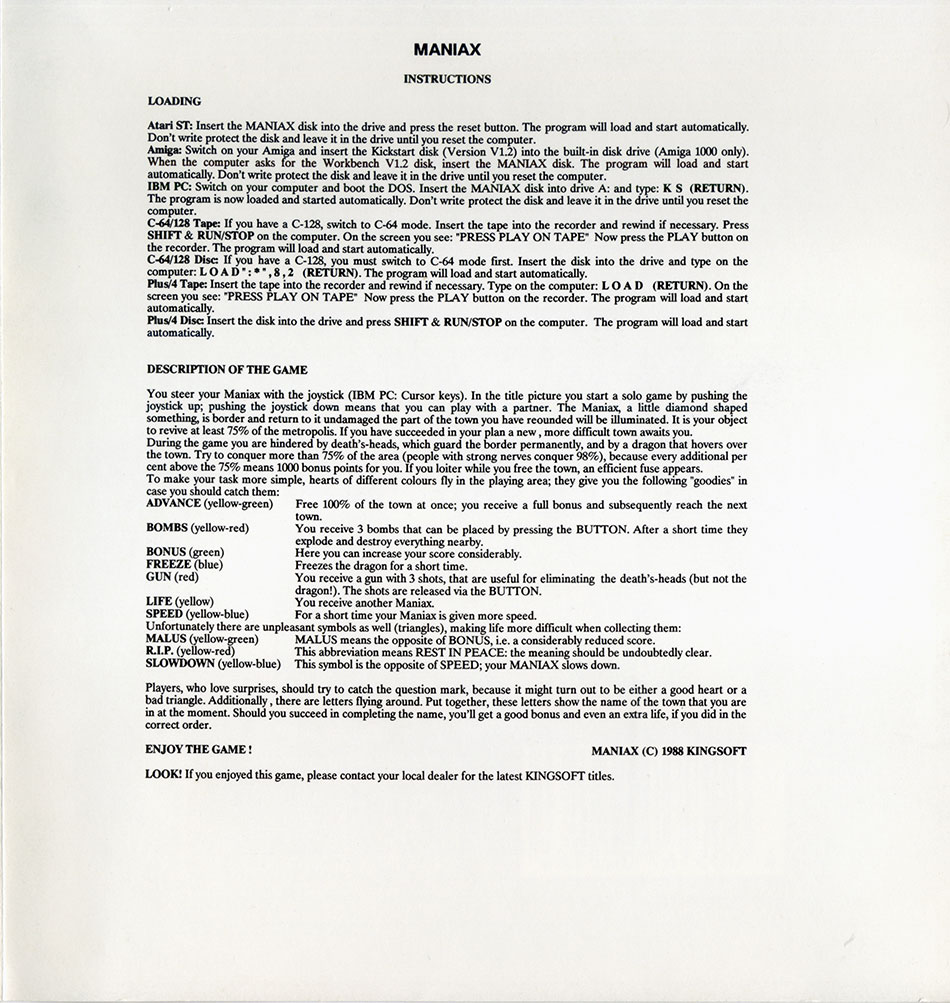 Disk Inlay 2

Cassette or Box Photo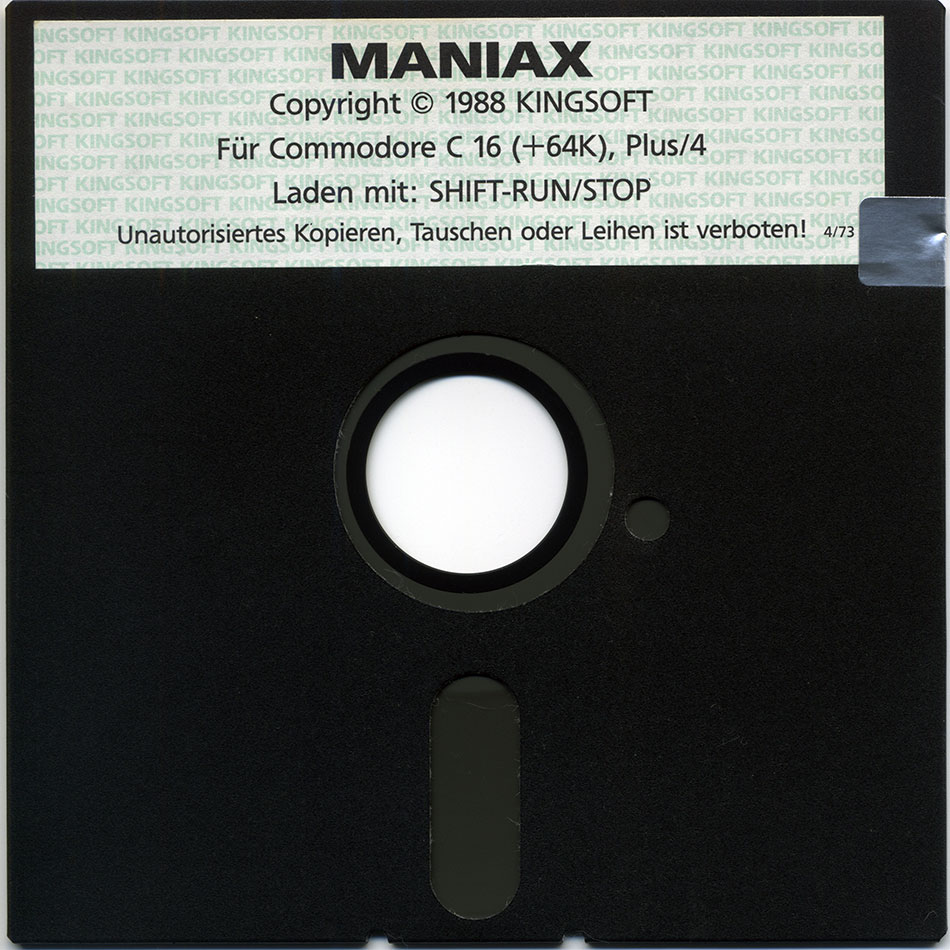 Diskette

Ghost Screen

Once a level has been solved, a screen with scores and other infos would have been displayed before the forthcoming level.
Unfortunately, that screen changes in less than one frame, occuring to a randomly partial or even empty screen instead, which is visible for a very short moment.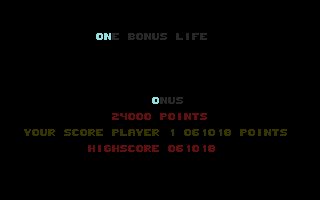 Late C64 Release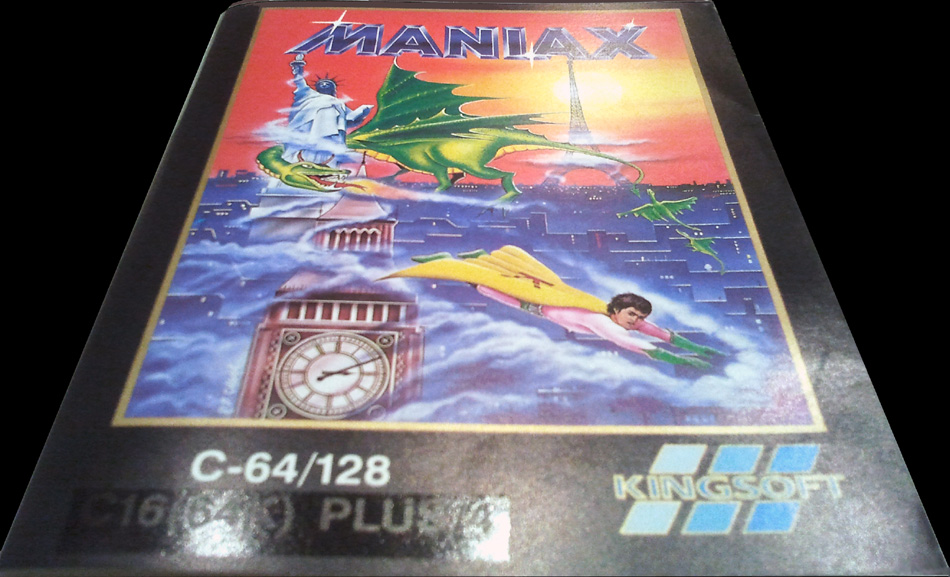 In later times, the game has been sold for Commodore 64 only, refurbishing the same cassette cover used in the double releases. The blackstripping peformed on the text referred to the C16 and Plus/4, both on the side and the front cover, still allows the text to be easily read if exposed to a spotlight.

Hidden Text

From $1800-$2000 and $804D-$8100 there is "hidden text", which could be more accurately described as unintentionally included source code fragments. The text is German/English mix, including labels such as: "TotPointer" (Tot = dead), "MakeProzent" (Prozent = percent), "CheckHigh", "StartPic", etc.

Game Bug

This commercial release is unfortunately buggy. There's a randomly occurring bug which causes the "main enemy" to be completely immobile, and any completed area remains empty (no painting on either side).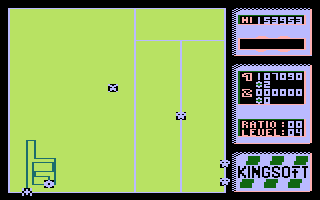 In the above screenshot, several completed areas can be seen, but none of them were painted.



Once the bug occurs, the player is doomed to eventually lose the game without being able to continue.
Cheats - How do I use cheats?
>683F 0# (default 7)
>684A 0# (default 5)
Change percent required to pass level
G 6851
Instantly finish level
>65C4 4C D3 65
Invulnerability against death's-heads
>65EA 60
Invulnerability against flame
Copyright © Plus/4 World Team, 2001-2018