| | | |
| --- | --- | --- |
| | Introduction | |
Special Agent Louis Mooney (Leapin' Louie to his friends) has been captured by the evil forces of the Grong Empire. Naturally, his first thought is to escape, but there are ten rooms full of robot guards and booby traps to get through before he can reach safety. The rooms are connected by a series of battery-powered teleport machines. So to get out of a room, Louie must first collect the six batteries and get them to the teleporter.

If you like a load of leaping lunar lunacy, you'll love Leapin' Louie - for your C16 or Plus 4!
| | | |
| --- | --- | --- |
| | Leapin Louie | |
Download:
Novaload:
With Audiogenic fastload:
User Rating: 6/10 (8 votes)



| | | |
| --- | --- | --- |
| | Covers | |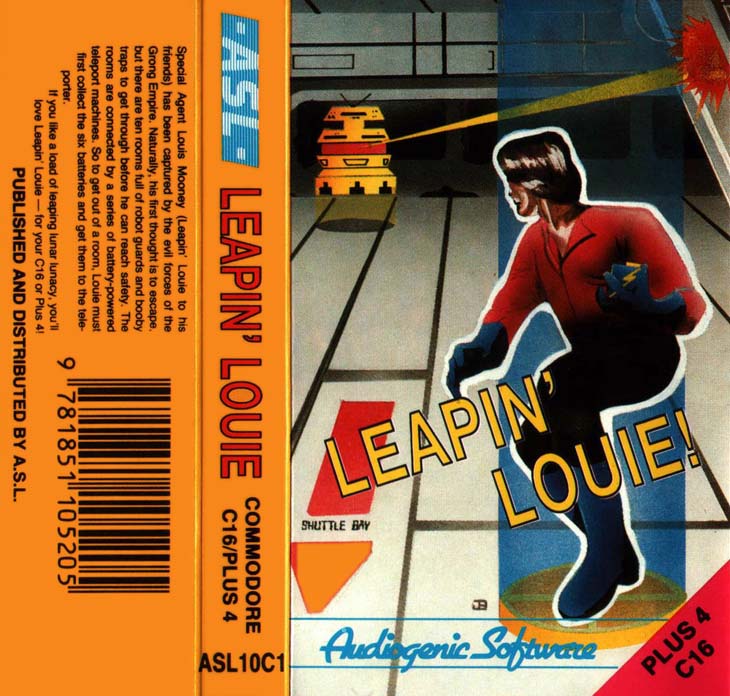 Cassette Cover Front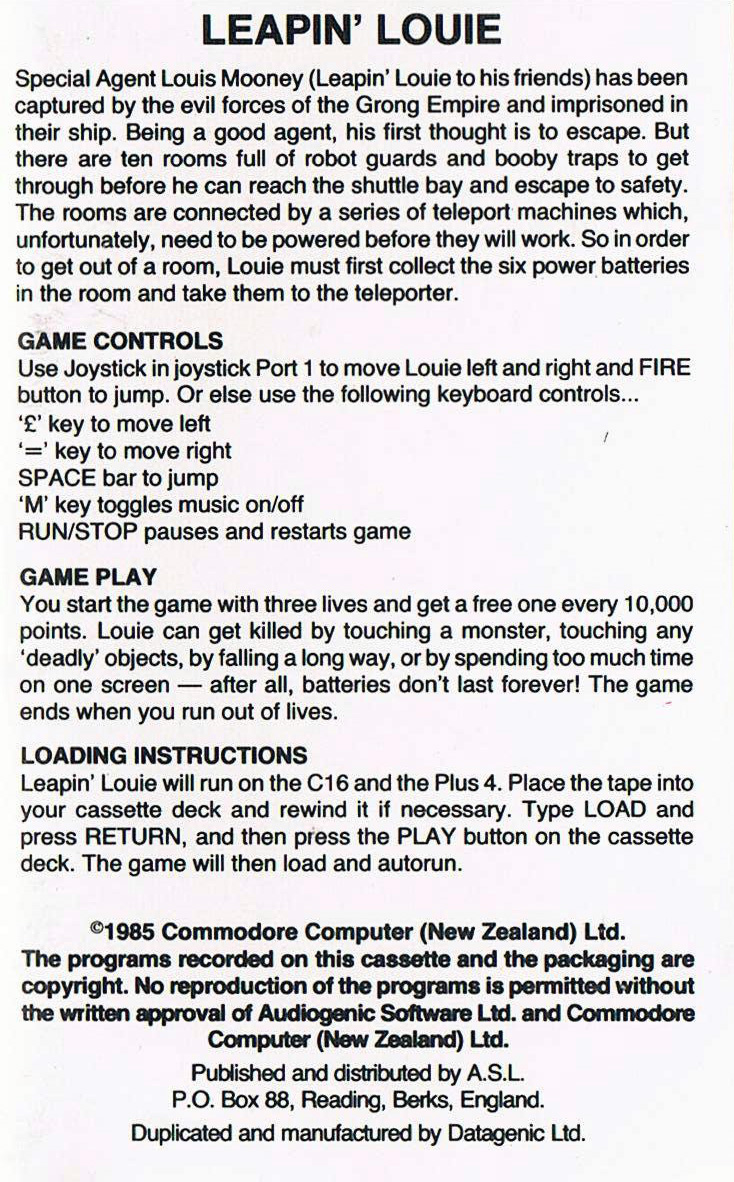 Cassette Cover Inlay
| | | |
| --- | --- | --- |
| | Cassette or Box Photo | |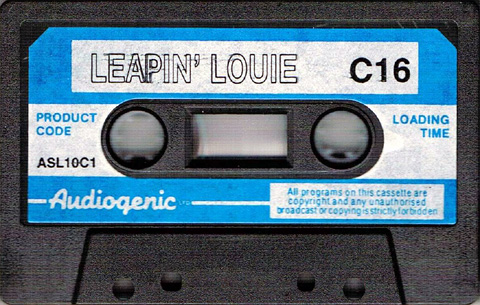 Cassette
>1AD8 A5
Unlimited lives
>21ED AD
No enemies
>1AB2 20 80 19
>1980 8E BE 29 D0 05 20 C0 29
>1988 E6 F2 A5 F2 C9 ## D0 F5
>1990 60
Start from any level (## = 0 to 9)
>25D2 C9
>25D6 C9
>228C AD
Invulnerability from obstacles and falling
G 268C
Instantly finish level
Copyright © Plus/4 World Team, 2001-2017