Jeep Command

| | |
| --- | --- |
| Title: | Jeep Command |
| Category: | Game/GTW |
| Release Date: | Unknown |
| Language: | English |
| Size: | 16K |
| Machine: | PAL Only |
| Distribution: | Commercial/TA |
| Retail Price: | £2.99, Lira 5000 |
| Released by: | Bug-Byte |
| Notes: | Excluded from voting. |

External links:
C64 release



John Buckley On 2013 November 25th

John Buckley, author of the original C64 version when he was at Icon Design, has been contacted regarding the C16 version and other C16 involvements, in date 2013-11-25.
His answer has been negative on both questions: he did never know about a C16 version of the game, and he has never been involved in any C16 game's development.

Evidence From Zzap! Italia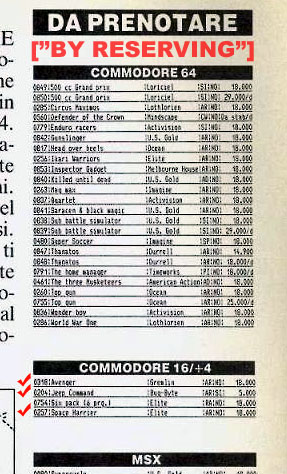 Advert from Soft Mail importer, found on Zzap! Italia issue 12 page 67.
The game is included in a reserving list, priced 5000 Lira.

Advertisement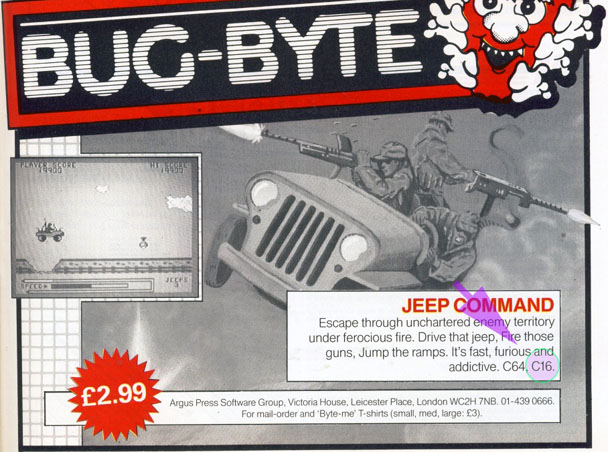 Advert from Your Commodore issue 26 (Nov. 1986) page 83.

Advertisement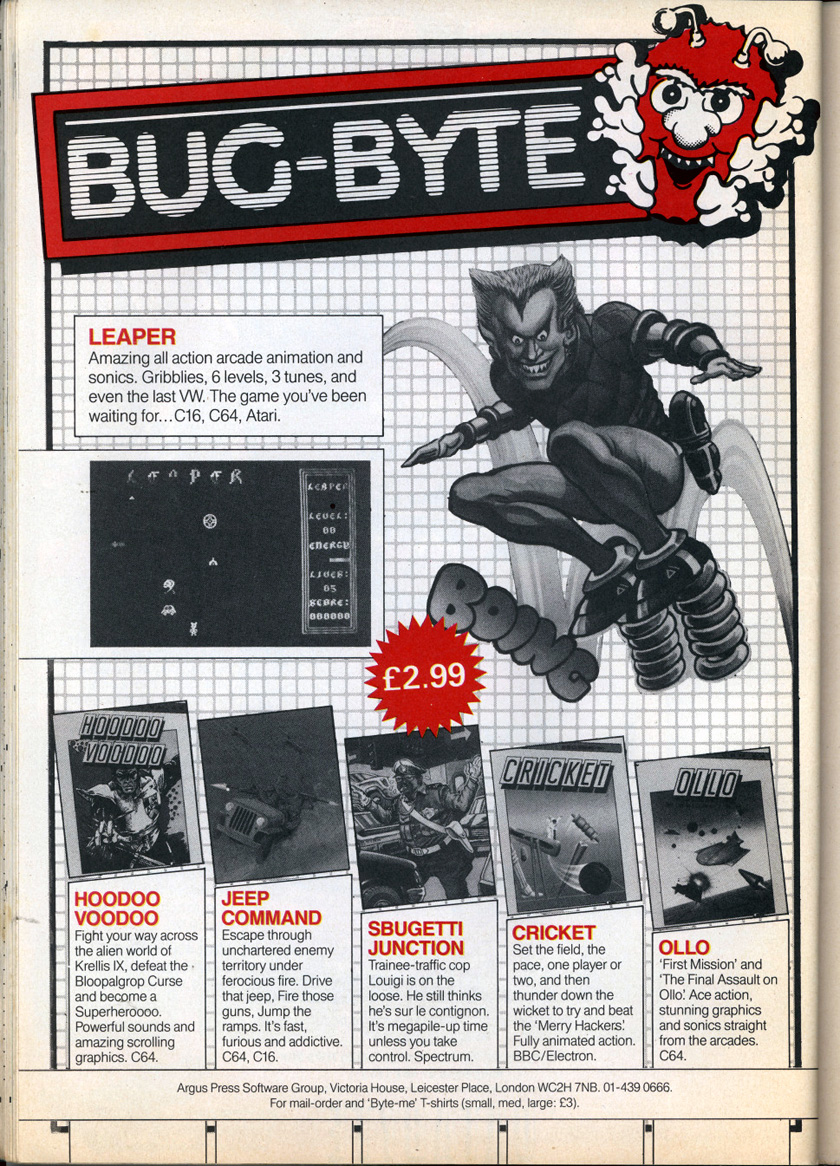 Advertisement from Computer Gamer 19 (October 1986).
Copyright © Plus/4 World Team, 2001-2018