Golf 16K


Covers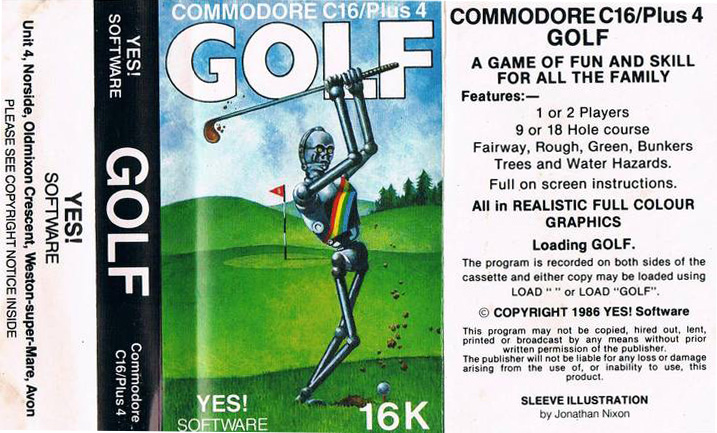 Cassette Cover
One cover with a hint that this game is for 16 K.
But not a C-16 only game, runs with any memory expansion.

Cover illustration by Jonathan Nixson

Advertisements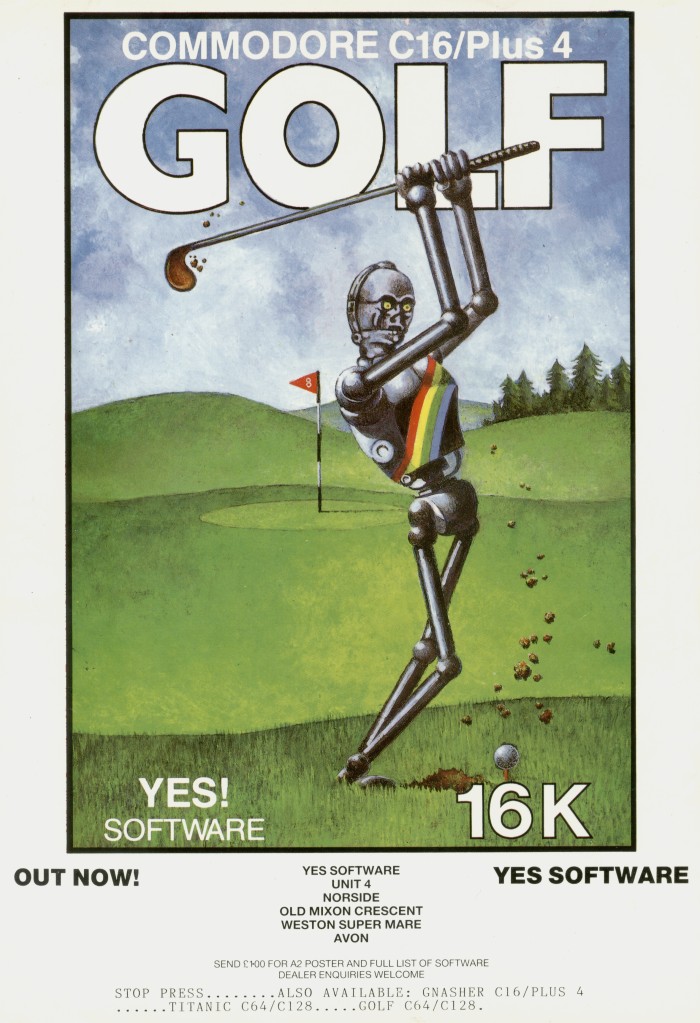 YES! Software Advertisement

Cassette or Box Photo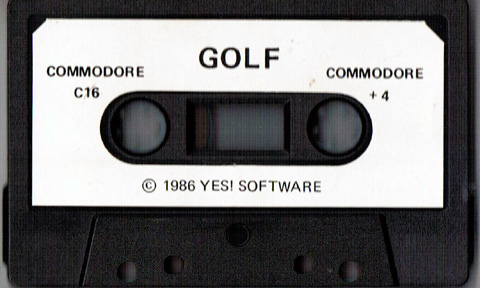 Tape

Description

** Taken from the actual cassette inlay. **

Commodore C16/Plus4 Golf

A game of fun and skill for all the family

Features:-
1 or 2 Players
9 or 18 hole course
Fairway, Rough, Green, Bunkers, Trees and Water Hazards.
Full on screen instructions.

All in realistic full colour graphics.

Instructions

Press F1 to start
Select one or two players
Select number of holes
The first hole will now appear

The game can be played using Cursor Left/Right and RETURN when on the course.

Step by Step play instructions:
Step 1. Press any key to bring up the Select Target Distance Bar
Step 2. Use Cursor Left/Right to Select Power
Step 3. Press RETURN, (only once) to set your Power
Step 4. Now use Cursor Left/Right to set Direction
Step 5. Press RETURN to hit ball.
Step 6. After ball has been hit press any key. Repeat from Step 1 to continue playing.

Press ESC to quit.
Copyright © Plus/4 World Team, 2001-2018