Double Density

| | |
| --- | --- |
| Title: | Double Density |
| Category: | Demo |
| Release Date: | 1989-04-05 |
| Language: | English |
| Size: | 64K |
| Machine: | PAL Only |
| Distribution: | Freeware |
| Coded by: | K., Björn (TTL) |
| Notes: | |

Download:
User Rating: 6.5/10 (2 votes)

Image Gallery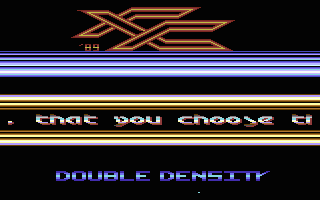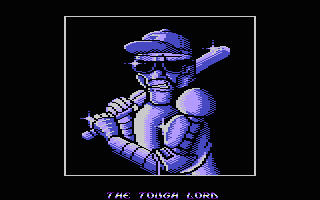 Scroll Text

the tough lord is proud to present you: double density thanx, that you choose this file to load from your directory !!! this intro was coded by me on 05.04.1989... sorry, i don't know what limited rastertime is ! ha,ha !!! all graphix by ttl. (only the scroller, it's from twg) cool stars,he? you won't believe, this cool routine takes only 53 bytes ! if anybody want to use it, look at $2400, but mention me !!! the charset for the stars: look at $3000... yeah, i've a question to you, were are you tppc,boomby,mat,mad and so on, what are you doing - don't programm anymore - or what's going on - come on freax, let's code really masterpieces !!! hey pigmy, your mix-demos are cool ! well done !!! a special greet to my new friend crown !!! waaaoooouuu ! this demo will you make crazy ! it's the absolutly revolution ! won't believe ? o.k., press space little guy !!!

Second Part Text

the tough lord
presents
double density
- one step closer to perfection -
written on 05.04.1989
greetings to:
crown-pigmy-tppc-boomby-knm-mat-a&d
hey mat-contact me !
my adress:
ttl.
koehlstr.70
5300 bonn 1
west-germany
het tppc-still alive...
and now-it's your turn !
come on !
enjoy it !!!
Copyright © Plus/4 World Team, 2001-2018