From Solder's website:

"Sounds from C64 now for plus/4! Plug the card in expansionport and ready. You can adjust the volume on the card. You can hear the sound over the plus/4 or take it over a 3,5mm-Stereo-Cinch for HiFi-Device. 9-pin-SUB-D (kompatible to C64) for a 3rd joystic or a proportional-mouse. Get this with 2 disks with a lot of programs and instructions for programming."

Solder's SIDcard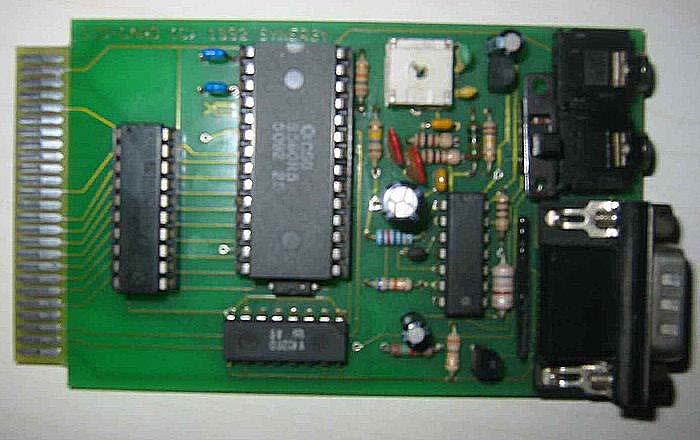 This is one of the latest SIDcard that Solder had built in the last period, being bought by Luca.
Copyright © Plus/4 World Team, 2001-2018