Hardware - Commodore Plus/4 Version Française
Name:
Commodore Plus/4 Version Française
AKA:
Commodore Plus/4 French Version
Category:
Computer
Introduced:
1984

Commodore Plus/4 Version Française

Produced in the year 1984, it has been sold on eBay in the midst of August 2017 to Jose Antonio Ortigueira Love. All the following infos and pictures have been taken from his blog.

Just on the right of the classic "Commodore Plus/4" logo, "version française" in silver color on a black background has been added too.

This version mounts a 7501R1 CPU, and three ICs differ from the usual Kernal and integrated software ROMs, carrying some white stickers with the references "U24-F +4", "U25-F +4" and "U26-F +4"). Trying to use the 3-plus-1 package, it results it has been changed to work with French commands, just like for the same Commodore Plus/4 German Version. For example, the original "TC" command used to enter the spreadsheet, in the French version corrensponds to "AC" ("Au Chiffrier"). See the Commodore +4 Manuel D'Instruction Du Logiciel Intégré to know more.

Front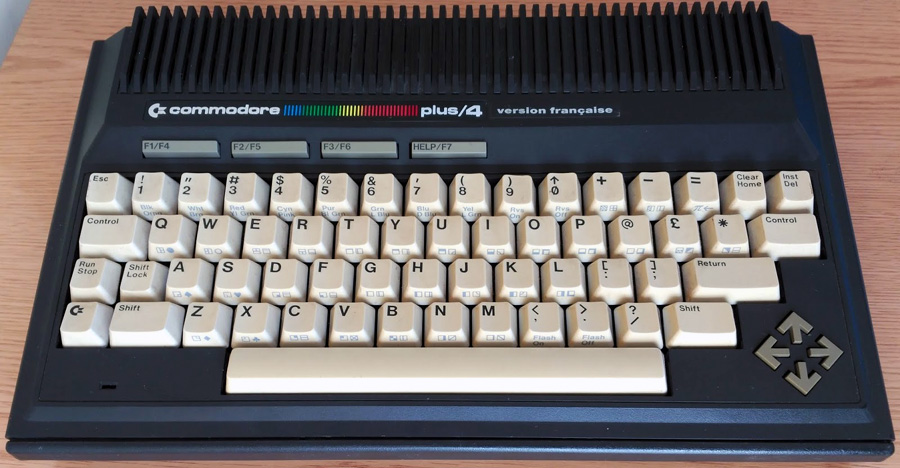 Top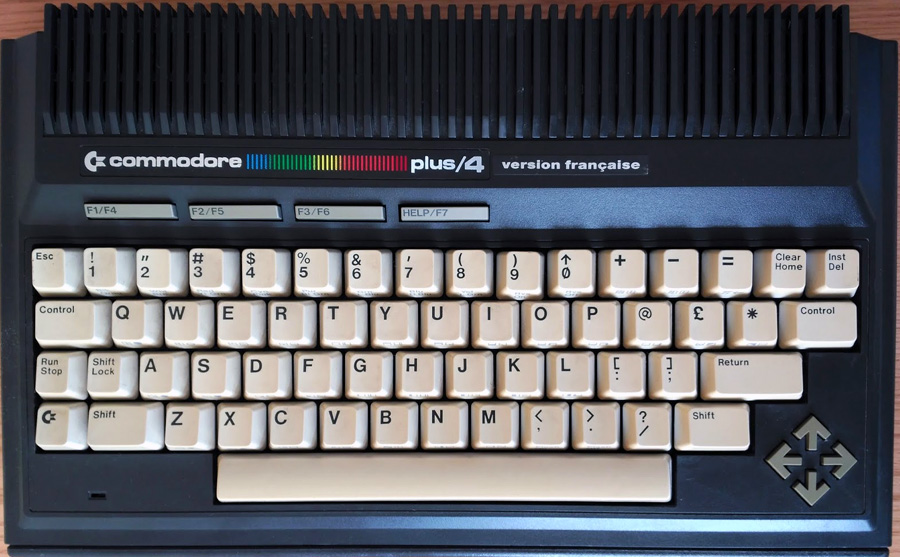 Plate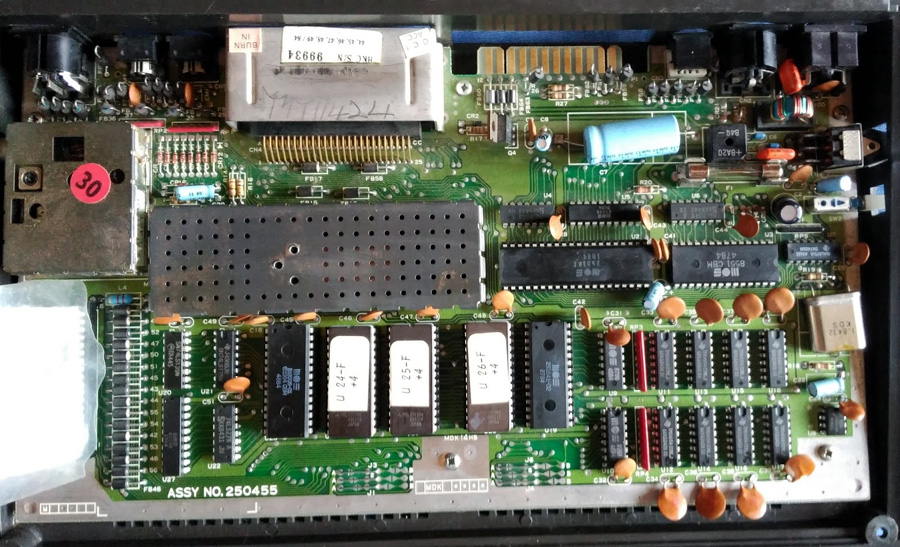 Sticker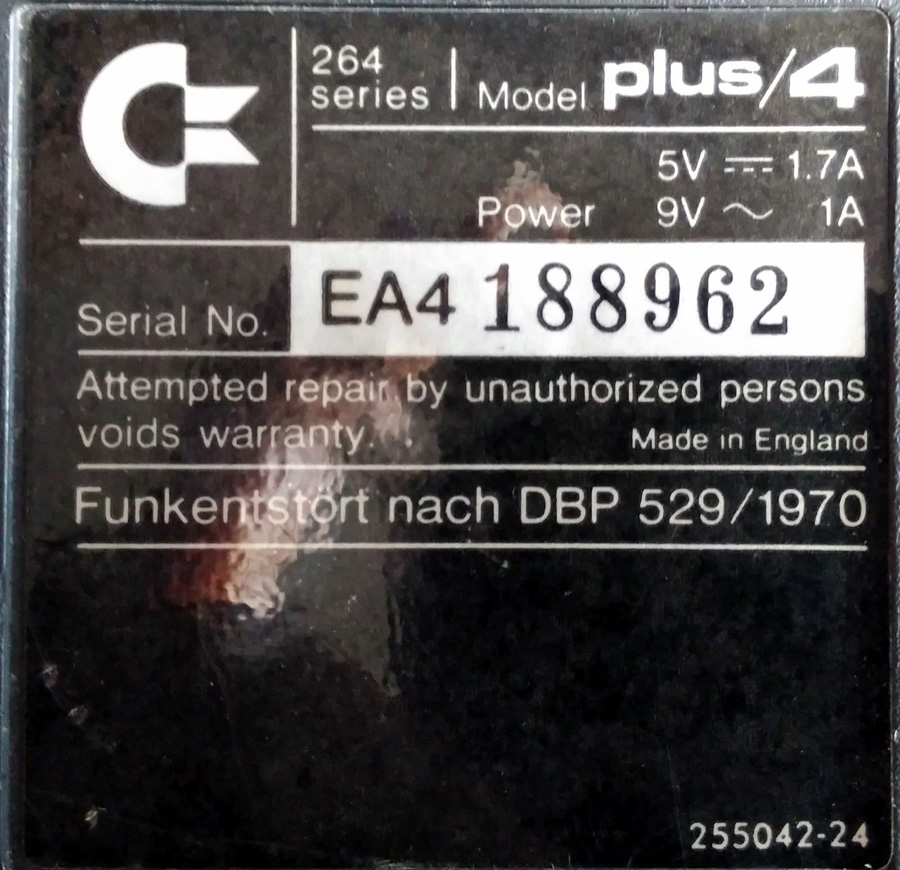 Copyright © Plus/4 World Team, 2001-2018