Üveggolyó

Ending for
Üveggolyó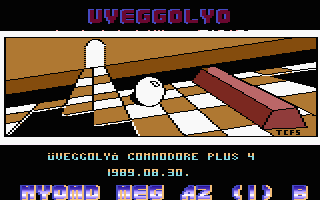 How To Reach

It's not so easy to manage this weird arcade adventure, where the player pushes his ball over a fragile glass marble, trying to spot out and collect the 47 pieces of data needed to reach the puzzle phase.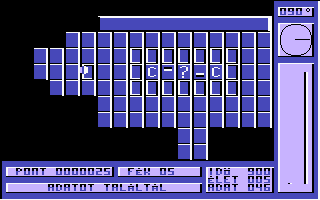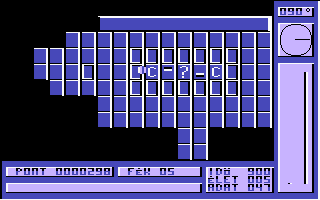 The player has to collect all the data, then touch one of the C-marked tiles around. Here we are, just one left... OK, that's it, let's touch that C-tile.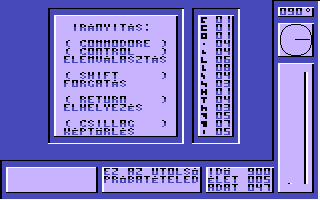 New instructions about how to use the keyboard this time.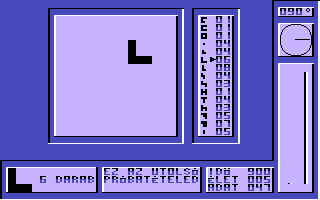 Let's start the puzzle phase! The player knows how many and which kind of pieces he must wedge in yet.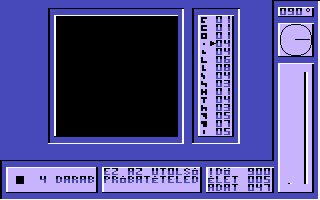 Full box, all gone!

The Ending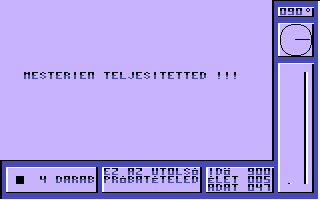 Translation: "You completed it masterfully!"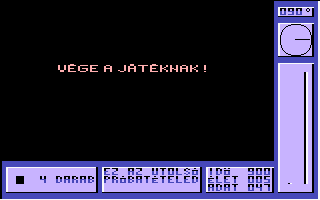 Game over, now let's face the vanity bo...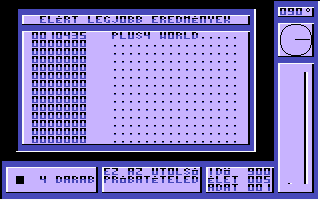 ...oh wow, a thousand points as final prize!

Shortcut

On emulator, enter while playing:
G 481A
to enter the puzzle phase, and:
G 6317
to go straight to the ending.