Sun Street

Ending for
Sun Street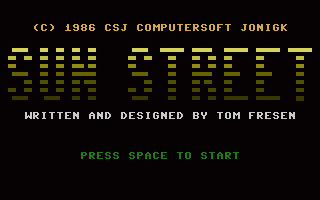 How To Reach

Deliver the newspapers, and avoid all the obstacles, till the end of the road.

The Ending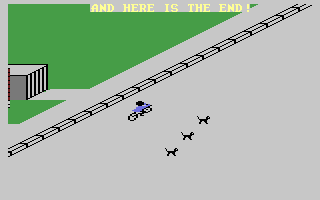 ...and at the end of the long long road of papersgiving, you'll find the end of the game!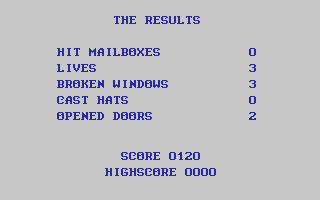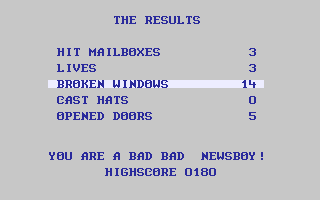 Let's do some final countings. At the end of the fair, you might not be nominated for the "best paperboy around" prize...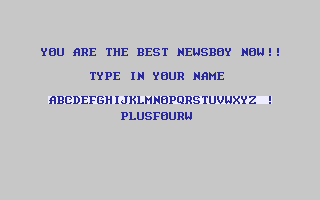 ...anyway, feel free to drop your name, which will be published on the paper itself!

Shortcut

On emulator, enter this before getting ingame:
>33A8 DC
>33AC 12
and the player will safely start few steps before the end.