Rug Rider

Ending for
Rug Rider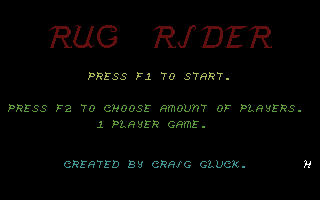 How To Reach

Explore 24 location showing different task to solve. Collect all the keys to penetrate the wall around the various treasures. Only when you've got enough experience, treasures and most of all magic bolts, you can fly toward the Evil Genie's palace and challenge a final fight by pure magic shots.

Time to have a magic fight!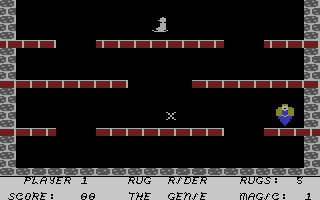 The genie has been atomized, in the very end! Success!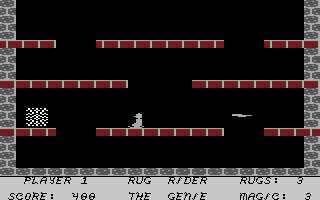 The Ending

Congra...Dulations! You have destroyed the Genie, and receive extra points for rugs and bolts left.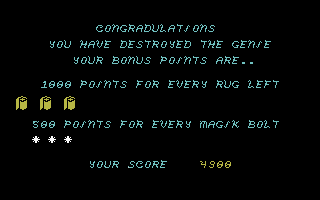 Shortcut

Use the cheats to have help in your task.