Rázós Út

Ending for
Rázós Út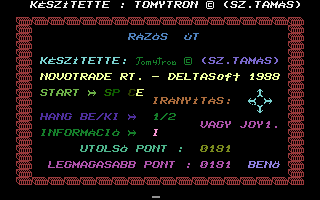 How To Reach

Lost in the desert, on your way towards home, Tom surely has chosen a hard vehicle to do that, and 5 different tracks of increasing difficulty, rocks and nails included, are a serious deterrent to anyone who might challenge that.
Anyway, if you're good enough about monocycles, you could see your beloved house getting closer.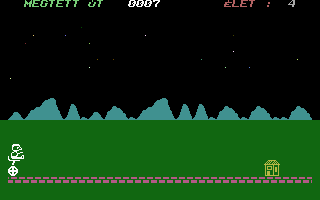 The Ending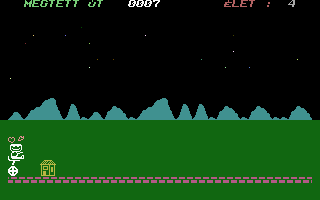 In love with your house! Thank you player!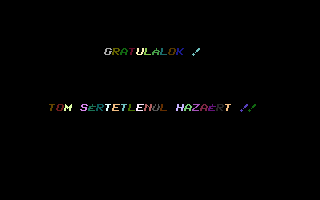 ...and a final message:"Congratulations! Tom's safe back at home!".

Shortcut

On emulator's monitor, enter while playing:
G 3343