Pipe Mania

Ending for
Pipe Mania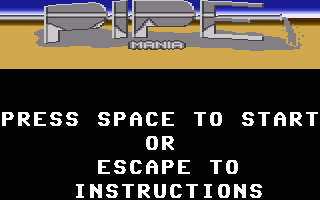 How To Reach

The city is out of water, due to the damaged pipes. Solve 10 levels of this classic logic puzzle and you'll save the whole city.

The Ending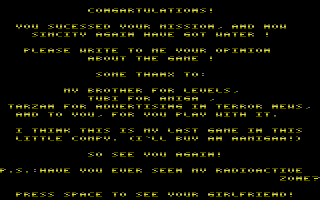 "Congartulations" for your success, and thanks to several people, inlcuded a certain "Tubi for Amiga". Accidentally, "Tubi" means "Pipes" in Italian language :)
And yes: it's time to buy an Amiga, so long Plus/4!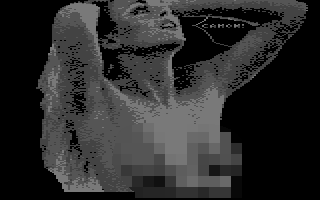 But wait: it's ever time for unrelated boobs, if the memory allows it!

Shortcut

On emulators, enter:
G CD00