Nuclear Ball

Ending for
Nuclear Ball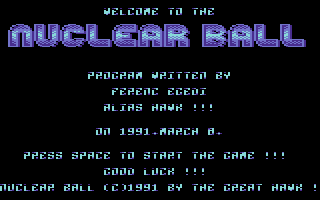 How To Reach

You have to pass through 10 levels full of bricks ready to be blasted out.

The Ending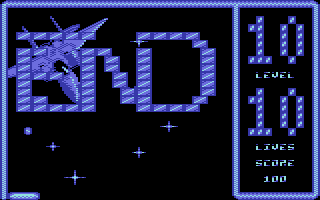 Oh well, nothing and nobody congratulates with you indeed, but the shape of the 10th and last level seems to talk clearly enough: this is the end, my only friend, the end.

Shortcut

Use the cheats (see Nuclear Ball page); in order to early reach the last level, on emulator, enter while playing:
>03 08
and the next level will be the last one.