Moon Buggy

Ending for
Moon Buggy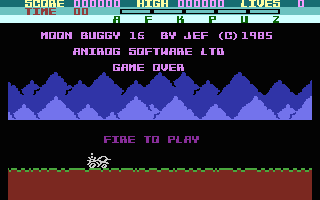 How To Reach

Drive your ATMB over the moon surface, in order to clean all the dangerous presences around during your routine patrol duty, from zone A to zone Z.

The Ending

Reaching zone Z, a bonus score is awarded before restarting from A. By the way, that's your job: round and around along the moon's craters...
Hey wait a minute: the upper panel says Z but reading below the wheels: it's Y!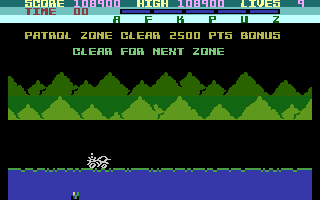 Shortcut

Enter anytime in MONITOR and type:
G 3B8F