Megabolts

Ending for
Megabolts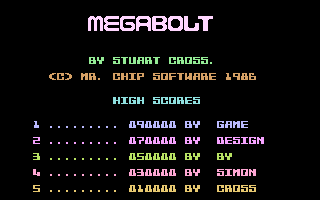 How To Reach

Clean up all the 64 rooms from the Megabolts, refueling your energy at times and defusing the occasional timebombs randomly appearing here and there.

And when the last room has been cleaned, here it is!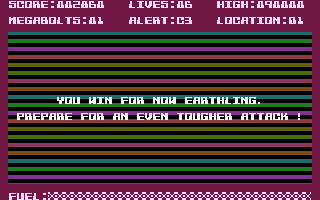 A tougher attack commences for real. So, you solve the game again. And again. And again. And again. Aaaaaand again! And...

The Ending

...again. And again. And again. Do this for 29 times, for 30, for 31. Ok then, it continues in a cyclic way and never sto...WAIT!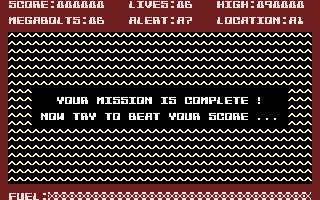 Aaah! This is the real ending! Yes of course, the game continues, but this is the real ending! 64 rooms for 32 times gives an overall challenge in cleaning 2048 single rooms!

Shortcut

Go to the MONITOR while playing, then enter:
G 3B6E
to suddendly clean the 64 rooms one time,
G 3C06
to reach the 32x real ending.