Manic Death Chase

Ending for
Manic Death Chase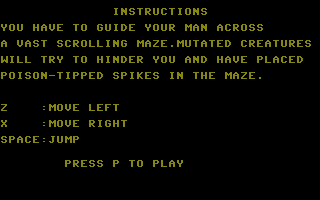 How To Reach

Jump over the deadly spiked that stop your walk, avoid the mutated spiders you're gonna encounter along the way.

The Ending

The exit door, in the very end!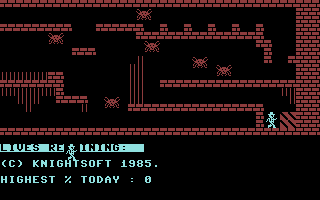 And that's the end, 100% guarantee!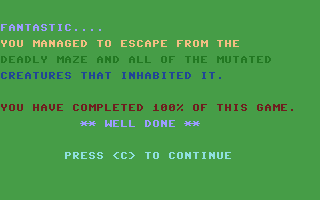 Shortcut

Wait for the horizontally moving mutated spider to be placed in the leftmost side of its run, then enter in Monitor:

>61 23 0A

and Pat will appear in the rightmost side of the screen. At that point, run down the stairs. Move two steps back from the rightmost limit of the scrolling screen, then enter:

>63 53 28

and Pat will go straight in front of the exit door, ready to get out.