Mac Coin

Ending for
Mac Coin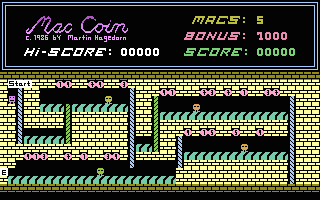 How To Reach

Navigate through each of the 3 levels to the exit (marked with E). All coins must be picked up, otherwise you'll lose a life trying to exit the level. The ropes/elevators are one-way only, so you must progress in a linear fashion.

The Ending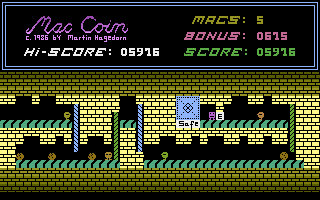 The hero enters the safe and the title tune plays (no messages). After pressing any key, the game starts over from the first screen.

Shortcut

Use the cheats to help, but even with those it's very difficult. Using an emulator with save/load snapshot feature is recommended.