Labirinth 2

Ending for
Labirinth 2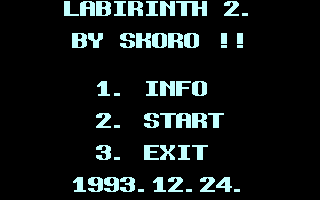 How To Reach

Pass thru 9 levels collection 5 sad smiles per level, avoiding the attack of the big sad smile and the square robot. Once in the 10th level,
you can finally touch the terminal and finish the game.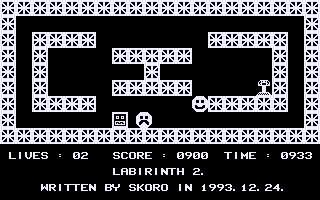 The Ending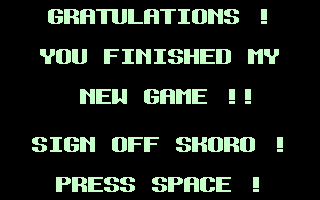 "You finished my new game"...and now I can call it new anymore!

Shortcut

On emulator's monitor, enter while playing:
G 7800