King Of Kings

Ending for
King Of Kings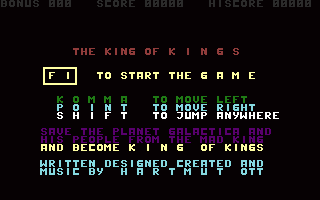 How To Reach

All the people from planet Galactica did wait for a brave hero just like you are, to defeat the Mad King and take his throne as the King of Kings.

Jumo over the obstacles in 9 different screens, in order to get the key before it vanishes.

The Ending

A grateful people, a great achievement and a brand new crown for you! After that, it's time to go back to level 1.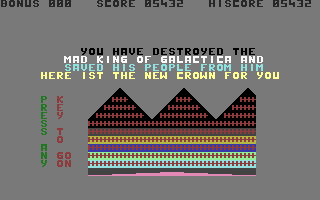 Shortcut

Go in MONITOR while in game, and enter:
G 25E8