Ikari Warriors

Ending for
Ikari Warriors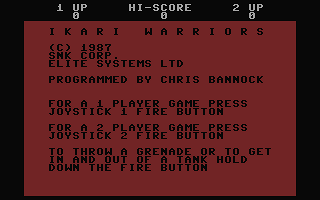 How To Reach

Break into the enemy forces by shots and grenades, steal tanks along the way to push over your advance, run thru any enemy gate to face new foes and go further in your quest.

The Ending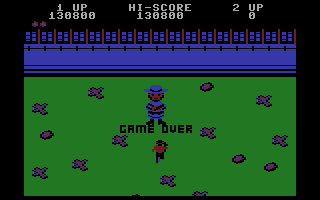 General Alexander Bonn set well his hopes in you, he's waiting for your arrival and now he's safe and free thanks to you.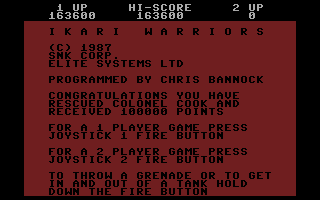 Congratulations and 100.000 points are your reward to have rescued...Colonel Cook? Wait, wait a moment, who the heck is Colonel Cook?