Flaschen Hannes

Ending for
Flaschen Hannes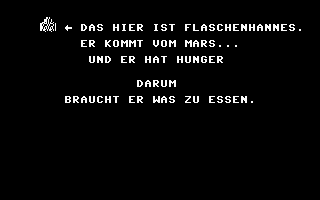 How To Reach

There are 4 screens to be solved only, in this weird Boulderdash clone on spirits.

The Ending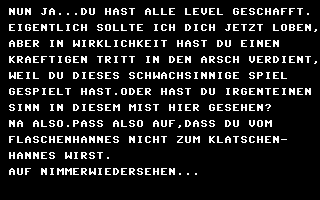 Letter by letter, a text page describes the game itself in a rude way, and in the very end salutes the player with a "never see you again" formula.

Shortcut

Use the cheats to reach the ending.