Dark Tower

Ending for
Dark Tower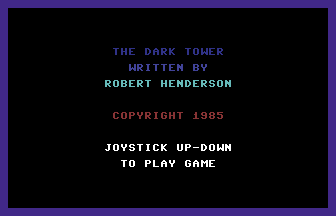 How To Reach

The goal is pretty simple: collect all the items on all three levels.

The game is a multi-loader, once you've collected all the items in part one, part two will load. On level 3, after picking up the list item, the ending is shown.

The Ending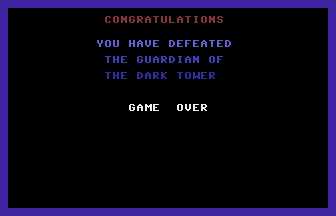 The ending screen. The game is completely stopped at that point and will not continue.

Shortcut

Type this cheat to "win" each part in the emulator monitor:
>17CC 01