Cloud Kingdoms

Ending for
Cloud Kingdoms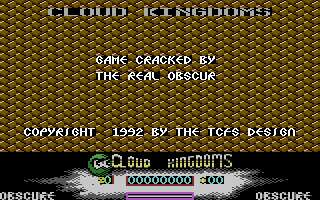 How To Reach

A world with 12 kingdoms to pass throught is a hard task for sure, with those damn square nasties it looks quite harder!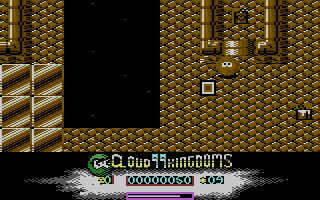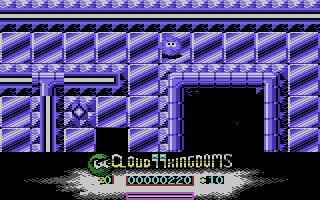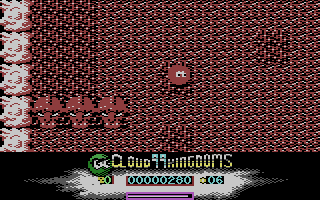 The Ending

The princess has been rescued! You succeeded in your missio...oh well, such a heroic act would worth something more than one single characters row...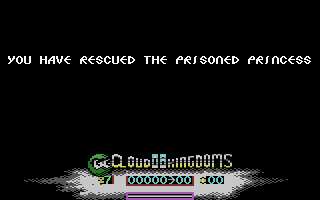 Aaaah, now's ok! The final bitmap! Freedom Kingdom at last!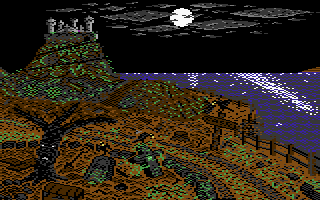 Shortcut

Use the cheats (see Cloud Kingdoms page) to finish the game.

To display the end picture only: play a game and score some points, then enter the last password (see Cloud Kingdoms page) in the vanity board to straight enter Freedom Kingdom in the next game.