Welcome Grid Runners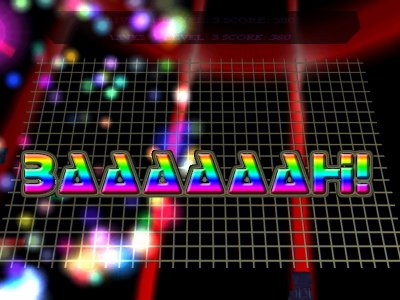 Yes, I can hear you say WOW! The masters of
Blitz Basic are indeed turning an
8bit game into one of the most graphically astounding remakes yet seen. This even makes the
Amiga remake by Mental Image back in 1991 look 8bit! Sure, check the Amiga grab.


Only 1 life left BAAAAAH!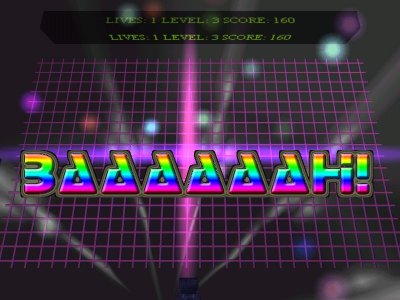 George Bray who is the Project Manager
of Guildhall Leisure said "We're adding a
few bits from Matrix too". So all you C16/Plus4 fans now have something to shout about! You may also be surprised
this is the first Commodore related web site to show off these rare piccys! If your new to the Commodore
Plus/4 side then check out our version of Matrix! Not only that we had the best version of Void Runner thanks to
Jeff Minter him self. BAAAAAH! :-)

Mind-blowing Visuals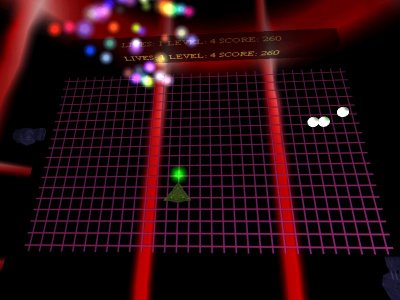 Impressive stuff!! If you like what you see then start rubbing your hands together because
the next 4 Llamasoft remakes are Revenge of the Mutant Camels II, Hover Bower, Ancipital,
and Iridis Alpha. Iridis Alpha is George Bray's clam to fame because he got his name in Zzap64 for
being the No.1 SCORELORD by clocking up a stonking 599,790. Check it out below.


Mega Fire Action!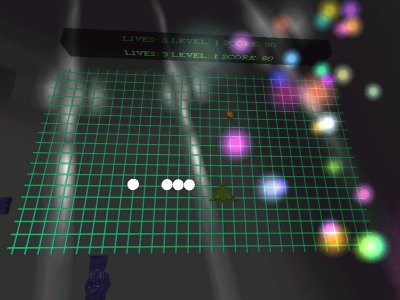 With any luck we should get our hands on some shareware demos around late August! Already
George is screaming with delight because what you see here has under gone major leaps and bounds already.
The game gets better and better every day!!

Do-or-die. Are you capable of destroying everything?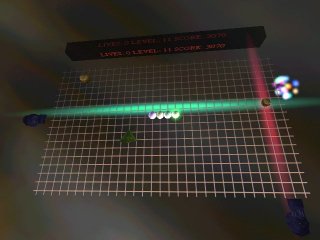 Guildhall Leisure
hope that once the titles are launched in late Septameber and sales go to plan the next 5 Llamasoft
games will be Voidrunner, Batalyx, Hellgate, Mama Llama and Sheep in Space.
Now before you all start thinking "Ah, how much is this cool stuff gona cost??", Then worry not! Because these
boys plan to bring the magic of cheap games onto PC. Yeah, just like the good old day's of Mastertonic and the like
you can expect quality low cost budget games for your pooters. As yet no fixed price has been made, but you can get the idea of what
to expect. So dig deep because I'm sure we'd all would like to see a Void Runner remake hit the screen!

Mankind is on the line!!!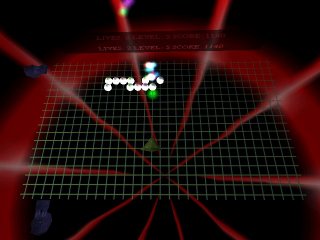 Jesus Christ!! Do these backgrounds move??? Yeah, I'm also wondering the same thing, man
that is awesome! Reminds me of Blade the movie with the deleted ending having loads of blood swimming around the room.


Terror as destructive beams cross the Grid!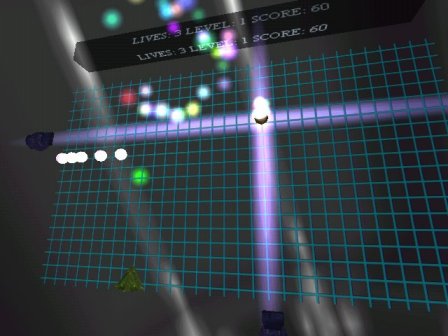 Jean-Michel Jarra eat your heart out! This remake turns the old classic into a laser
show spectacular. Let hope we get to hear some in game music aswell, talking of which abit Jarra would
go down well :-)

Have you detected the Grid is actually moving?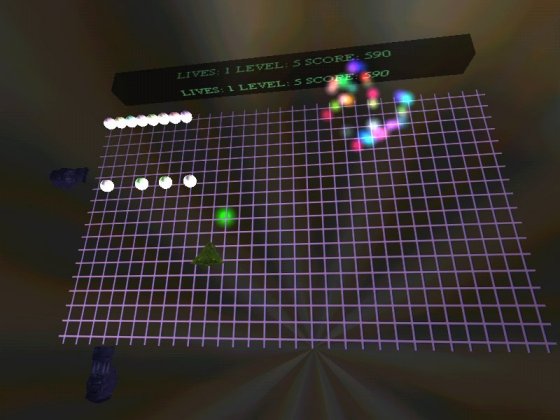 Imagine this being projected on some 100 foot wall. Ah yeah :-)

The spectacle begins when massive Llama's appear!!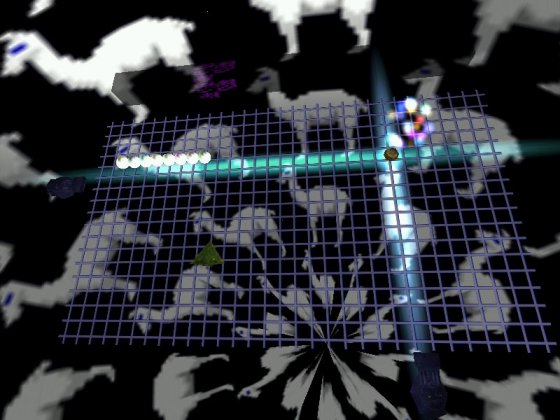 This is Llama Heaven!! OK, OK! Here's some links to all the important stuff! Check'um out.




Last of all I would like to give a big thanks to George Bray for sending in these neat grabs of the team's work so far. Cheers!
Copyright © Plus/4 World Team, 2001-2018